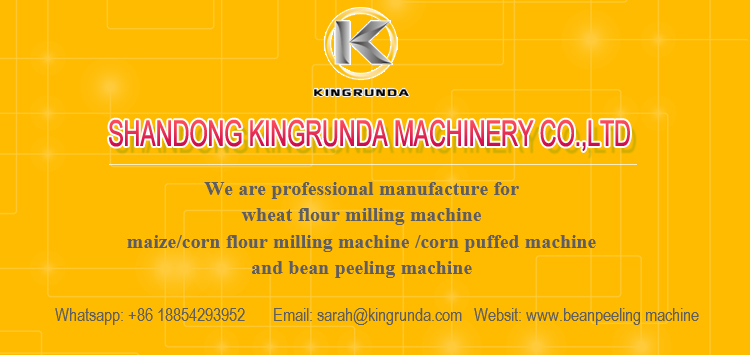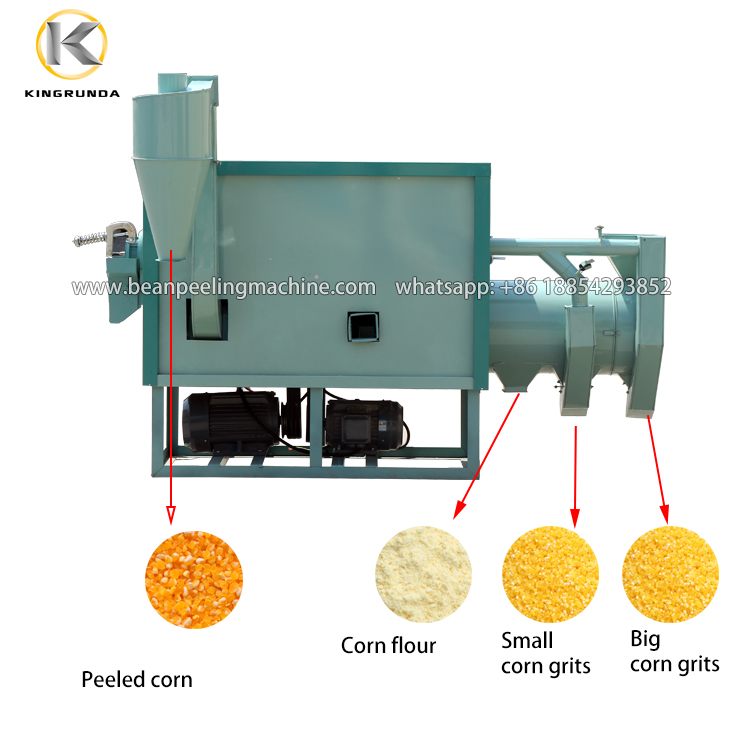 Introduce
FT-T3 is a combined corn preliminary processing equipment, which is composed of four major systems
such as peeling system, crushing system, grading system and wind network dust removal system.
The equipment is easy to operate, beautiful in appearance, strong and durable, reliable performance,
high output , Low power consumption, one-time cleaning, peeling, degerming, removing roots, taking
black hilum, crushing, grits, grading, polishing, selection, can produce 22 kinds of finished grits, produced
The corn grits are uniform, color and bright. The finished grits have a clean appearance, uniform particles,
and bright color, and can be directly entered into large supermarkets and grain and oil wholesale markets.
Technica parameter
| | |
| --- | --- |
| Model | 6FT-T3 |
| Name | Top Grade Combined Corn Grits Milling Machine |
| Brand | Kingrunda |
| Condition | New |
| Final product qty | 4 |
| Grits Qty | 2 |
| Production capacity | 500kg/hour |
| Motor power | 11.5kw |
| Usage | Wheat, rice, corn, soyabean, yellow peas, etc |
| Usage scope | Small sized food processing plant |
| Overall size | 2450*1350*1650mm |
| Quality assurance | 1 year |
| Net weight | 450kg |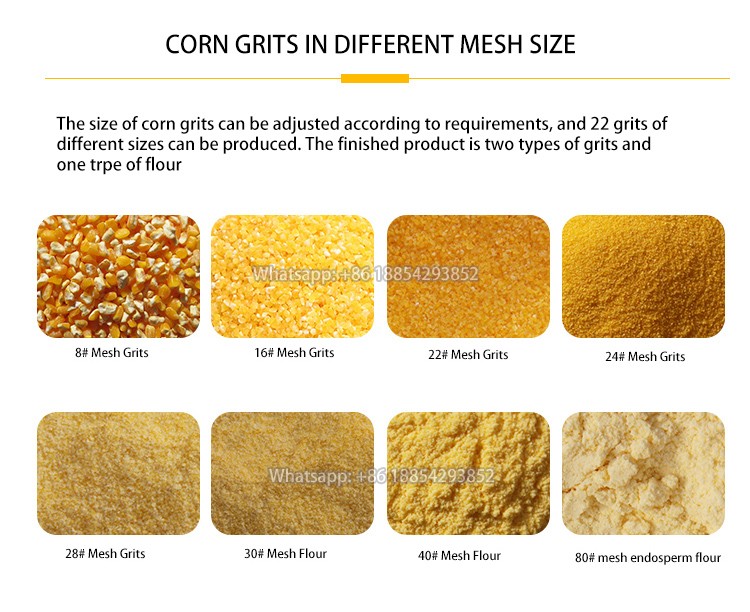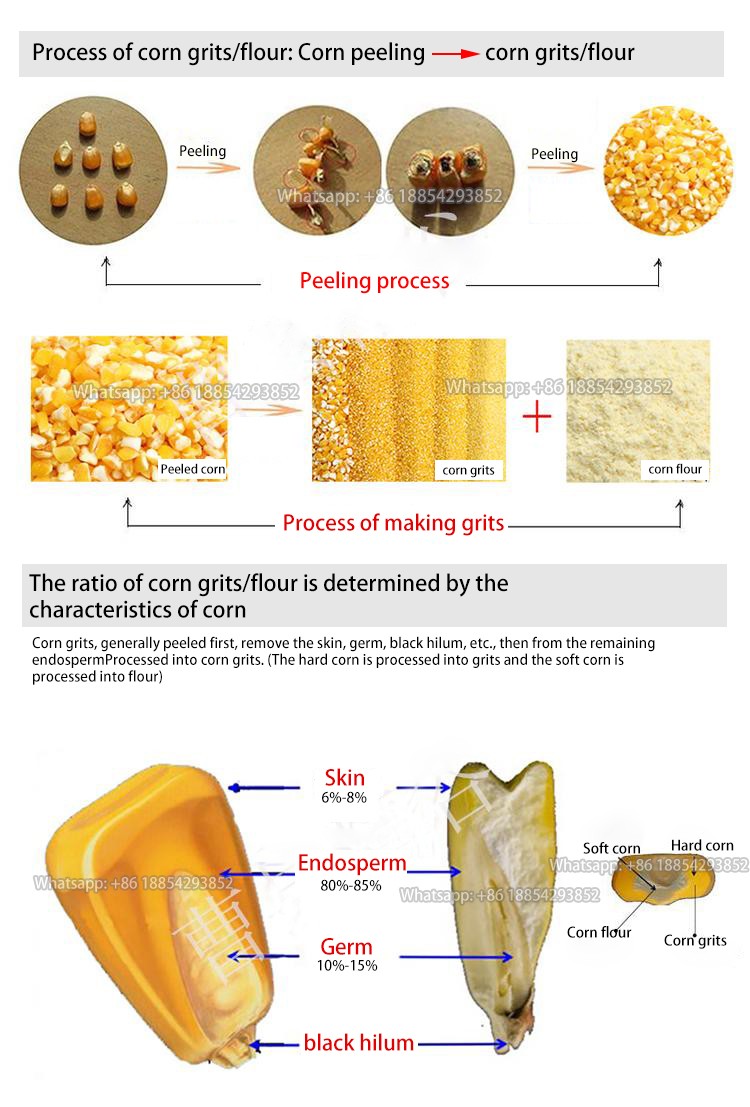 Working principle: Put the cleaned corn into the large grain silo of this machine, firstly carry out the treatment
of peeling, degerming and black navel, the corn can be crushed into golden and shiny corn kernels (large dregs)
at a time, and then these corn kernels can enter The small grain silo is crushed, and the crushed mixture material
enters the grading system, and finally divides three finished materials, big grits, middle grits and corn flour.