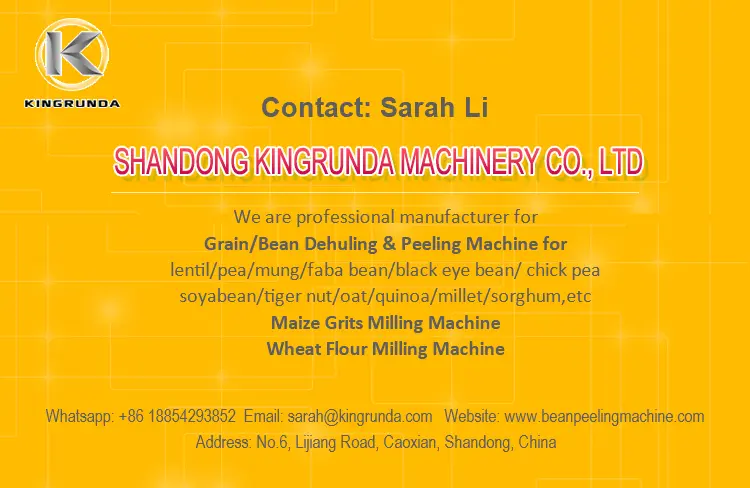 Introduction for Black pepper crushing machine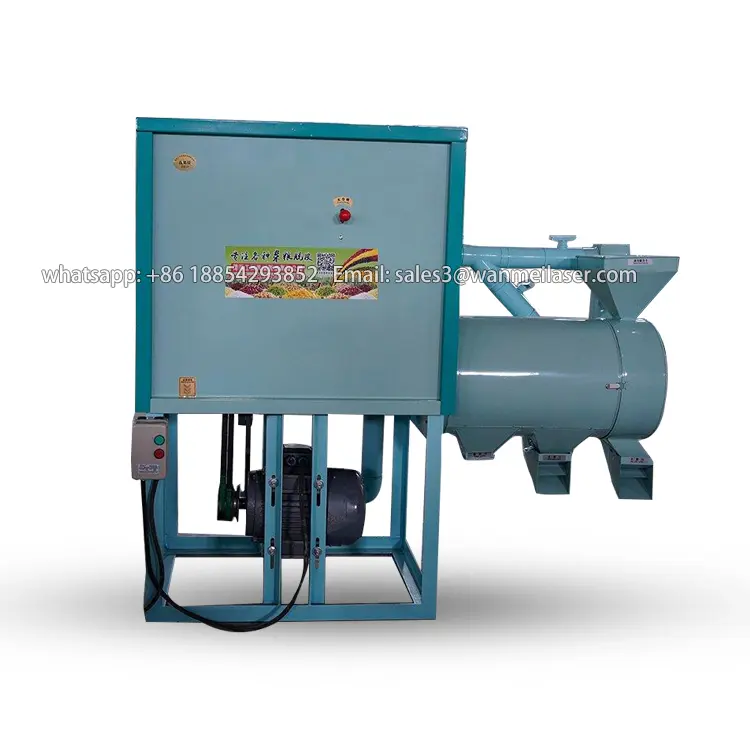 As per requirement from customer, our technical team developed this new type grits making machine. It is popular among herbal medicine factory, spice factory and food factory, etc. Based on traditional crushing system, we make great improvement and innovation. Grits are in even size, round, and polished. Very few amount of powder content inside grits. Also, this machine is produced in high quality material. This technology fills up the market gap.
Technical parameter for Black pepper cruhsing machine
| | |
| --- | --- |
| Model | 6FT-PA |
| Name | Black pepper crushing machine |
| Brand | Kingrunda |
| Condition | New |
| Production capacity | 250-300kg/hour |
| Motor power | 5.5kw, 3p |
| Peeling performance | Approx. 95% |
| Peeling way | Dry way, no need water |
| Automation | Semi automatic |
| Usage | Black pepper, soyabean |
| Usage scope | Medium sized food processing plant |
| Overall size | 1700x560x1500mm |
| Quality assurance | 1 year |
| Certification | CE, ISO9001, SGS |
| Net weight | 300kg |
Finished product show for Black pepper crushing machine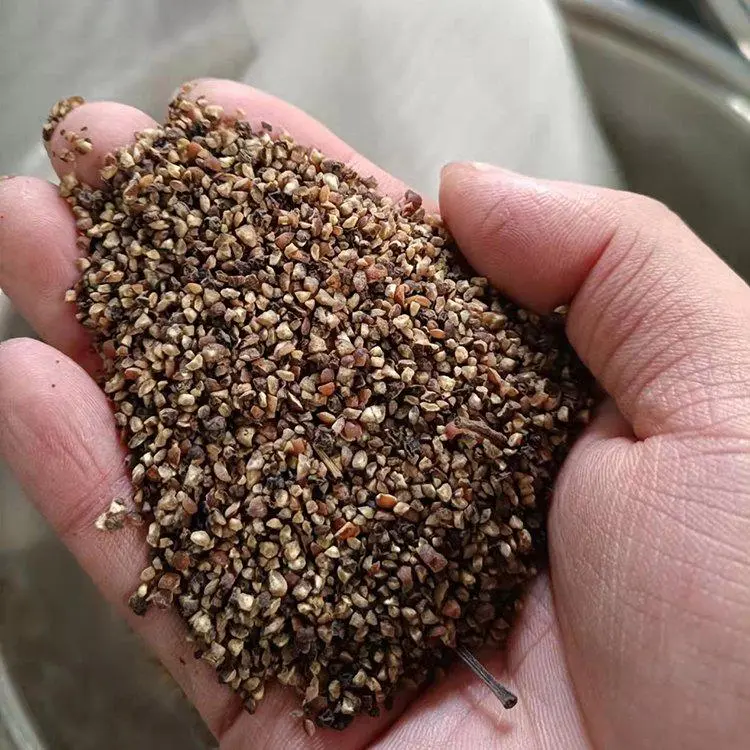 Black pepper grits
After cruhisng black pepper, the particles are uniform and the powder is less. It can be sold directly on the market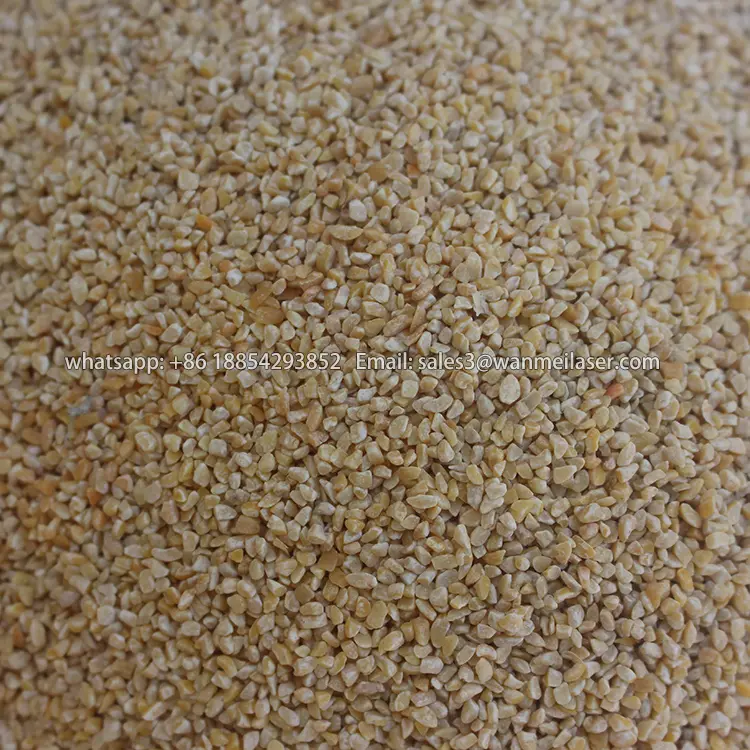 Soyabean grits
After cruhisng soyabean, the particles are uniform and the powder is less. It can be sold directly on the market
Technical advantage for black pepper crushing machine
Multi purpose grain splitting and grading and polishing, such as lentil splitting, pepper crushing, soya bean grits processing for Korean and Japanese market, maize grits making.
Ideal machine to produce high quality pepper grits, bean grits and maize grits. Girts size even, round, no powder. Grits produced from this machine is higher price than others at market due to high quality.
High grits extraction rate, take black pepper for example, it can be up to 92%, powder about 8%. Traditional technology uses roller mill or disk mill to produce, size can not be controlled and very low extraction rate. Flour rate can be 20% from tradition crushing technology.
Lentil splitting technology is unique, very popular in Ethiopia, Sri lanka and Canada, etc.
Total dry way process, no need water.
One time process, no need repetition.
Grits size consistent and even, nice looking for better price.
Heart part is made in manganese steel , thicker and bolder to enhance machine to be more durable.
Crushing size can be adjusted, total customer can get more than 20 different sizes. Grits output rate is high and few powder come out.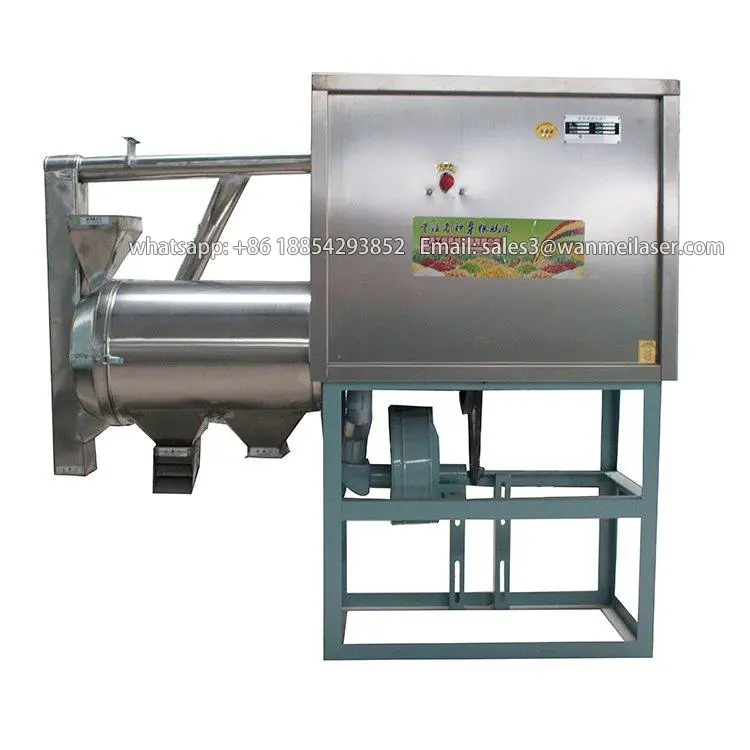 If you want to make stainless steel, we can give you custom, because different countries of the industrial voltage is not the same, we can give you custom motor.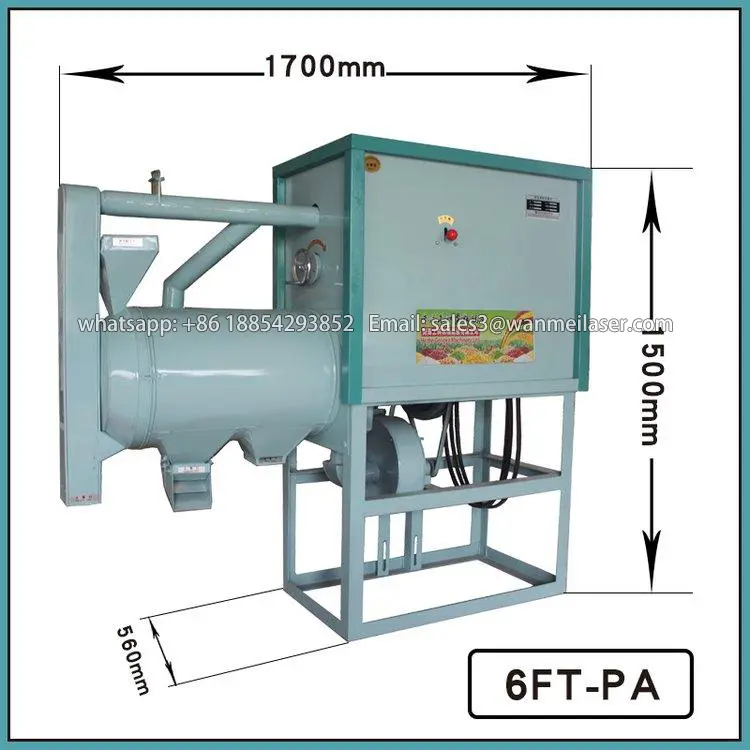 Small footprint, compact structure, diversified functions. Easy to operate.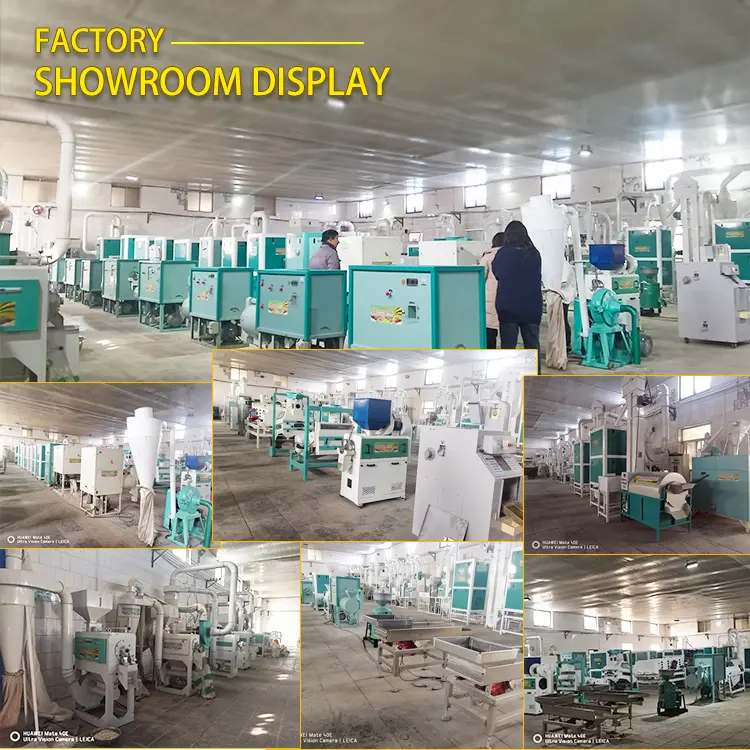 We are professional manufacturer for
Grain/Bean Dehuling & Peeling Machine for
lentil/pea/mung/faba bean/black eye bean/ chick pea
soyabean/tiger nut/oat/quinoa/millet/sorghum,etc
Maize Grits Milling Machine
Wheat Flour Milling Machine