The introduction of 6FT-PB8C peeling and splitting machine
This machine is a new type of bean peeling machine developed by our company, which has the advantages of beautiful shape, compact structure, simple operation, energy saving and high efficiency, sturdy and durable, etc. The machine adopts pure dry peeling method, no need to add water, good peeling effect, high finished product rate, the current bean peeling equipment. The operation of the equipment is simple, the down handle controls the efficiency of the equipment, and the circular hand wheel rotates left and right to set parameters according to the shape of the beans particle size. Since the market, to work performance in the market is more and more widely used.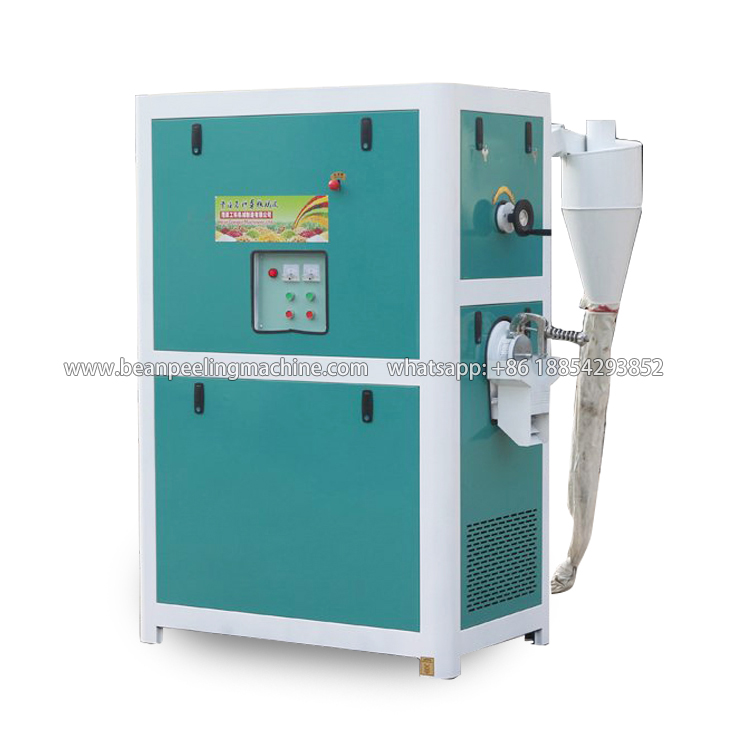 Advantage of 6FT-PB8C bean peeling and splitting machine
Adopt dry way to peel and split beans.

Long service life and durability.

Great Peeling performance rate:98% help you reduce the loss of raw grain.Produce beautiful finished product.

Super low motor power, saves electricity and saves production cost.

Easy to operate, convenient, safe, no strict technical requirements for the operators.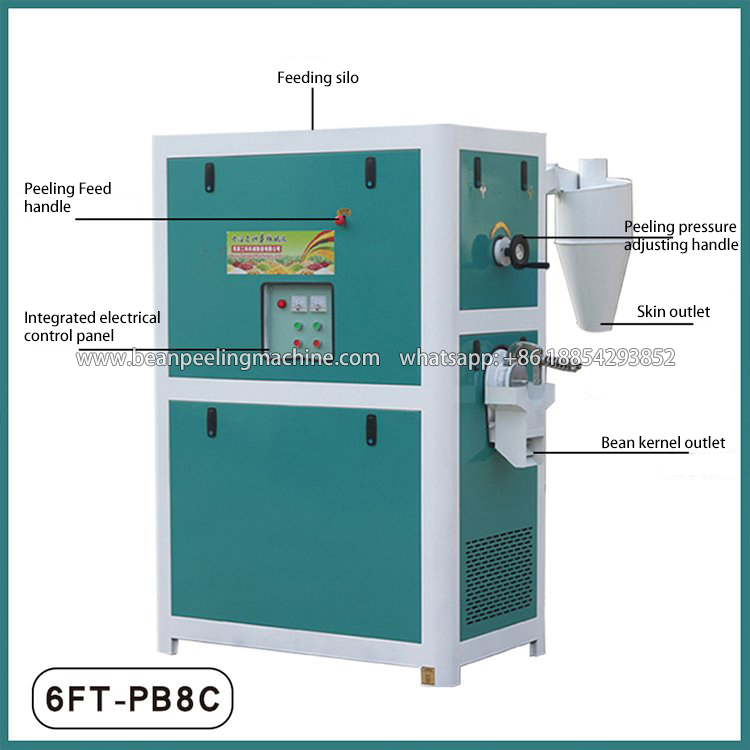 Usage range of 6FT-PB8C bean peeling and splitting machine
This bean peeling machine is suitable for dry peeling and separation of various beans such as soybean (soybean), pea, almond, etc. It has two functions of peeling and separating, with high peeling rate, reliable quality and easy operation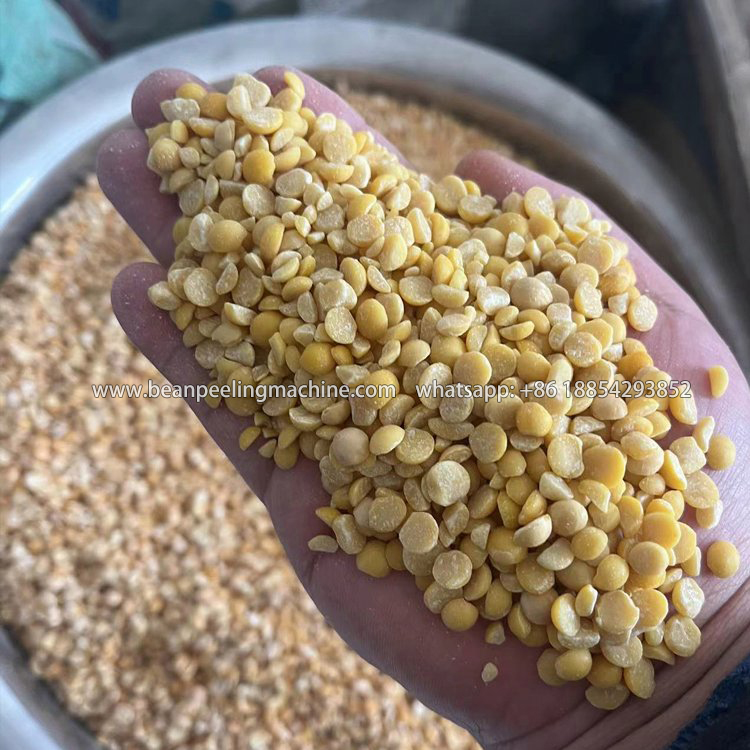 Peeled and splitted soyabean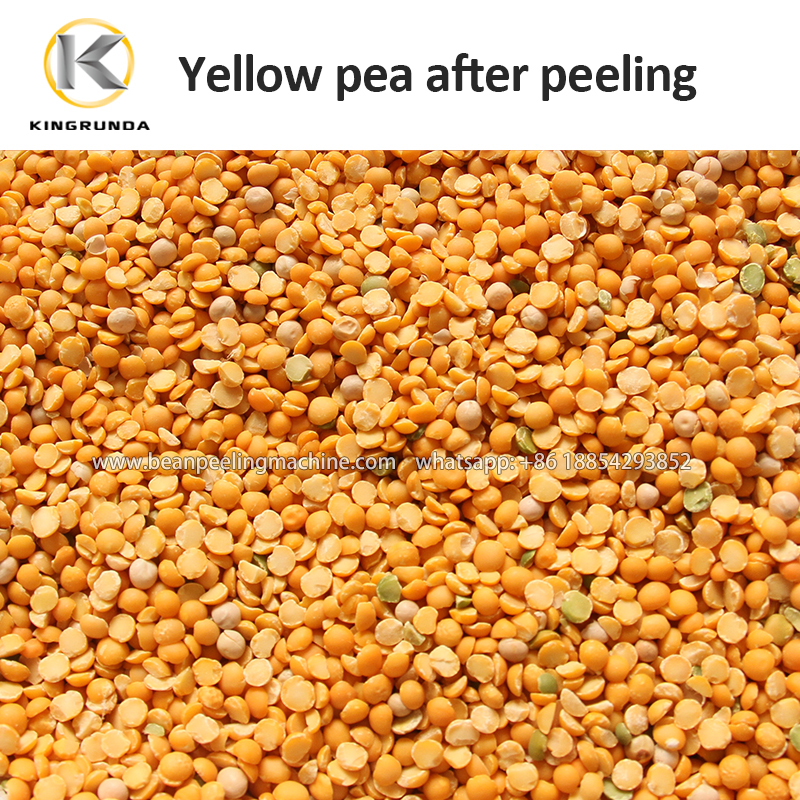 Peeled and splitted pea
Great peeling performance
1. Easy to operate, clean the skin, peeled beans and black door beans separately, with very few broken beans, perfect peeling effect.
2. Split them into half size. After peeling, bean kernel is free of skin and germ.
Multifunction
1.One machine can peel multiple raw grains. Like chikpeas, green peas, garden peas, soybeans, etc.
2 Beautiful finished products can go directly to the supermarket or human consumption.
3.It is an ideal equipment for raw grain processing plants.
Technical parameter
Motor power:7.5KW+4KW
Capacity:350KG/H
Volatage:380V 50HZ
Weight:512kg
CBM:2.485CBM