The video of Broad bean peeling machine display.

The introduction of Broad bean peeling and splitting machine
The equipment can complete the peeling and splitting of broad beans and the separation of skin and kernel at one time. Dry processing, simple and convenient operation, high work efficiency, is an advanced peeling equipment in the broad bean processing industry. It adopts our latest broad bean peeling technology. Put bean into machine and one time goes through peeler, it is got peeled and splitted, bran and kernel are separated. It is composed of feeding and discharging system, material pushing and conveying system, stainless steel peeling system and high pressure wind blower bran absorbing system, micro-computer control system, etc.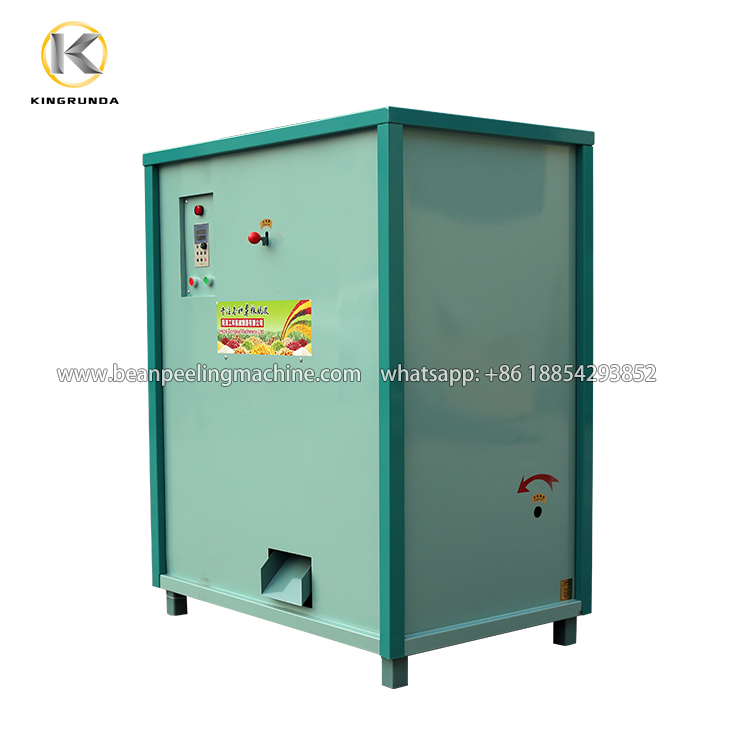 Faba/Broad bean peeling and splitting machine Features
1) Food safety grade, stainless steel peeler
2) Long useful time, almost no wear part
3) Modern technology,
4) Excellent peeling technology
Finished product show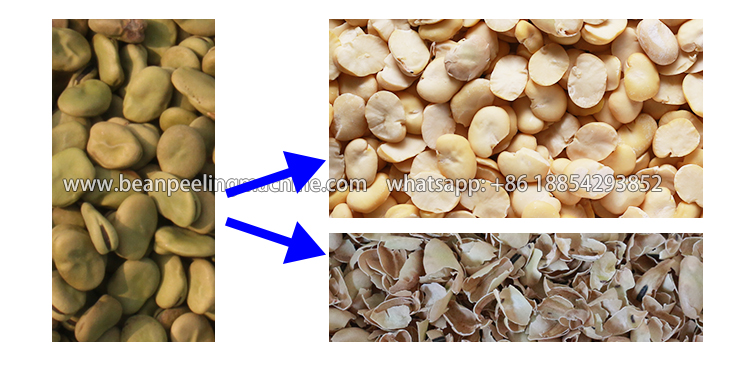 As you can see from the picture, this Faba/Broad bean peeling and splitting machine can peel broad beans very well. Broad beans, basically no damage. Cleanly separate the fava bean skins from the fava beans. The mechanical peeling efficiency of broad bean peeling is high, which greatly improves the economic benefits.
Faba/Broad bean peeling and splitting machine Technical parameter



Model & Specification

Motor power

(kw)

1

6FT-B7C Broad/Faba Bean Peeling and Splitting Machine

Capacity: 300-400kg/h (input) depending on beans.

Extraction rate: Around 84%

Peeling performance rate: 95%

Split rate: ≥90%

Overall size: 1.16*0.76*1.45m

5.5kw-4p with variable frequency converter

1.5kw-2p
Above are the main technical parameters of Faba/Broad bean peeling machine. If you have special requirements, you can customize some functions by consulting our experts.
Usable range