The Introduction of 6FT-B7 Broad bean /white kidney bean peeling machine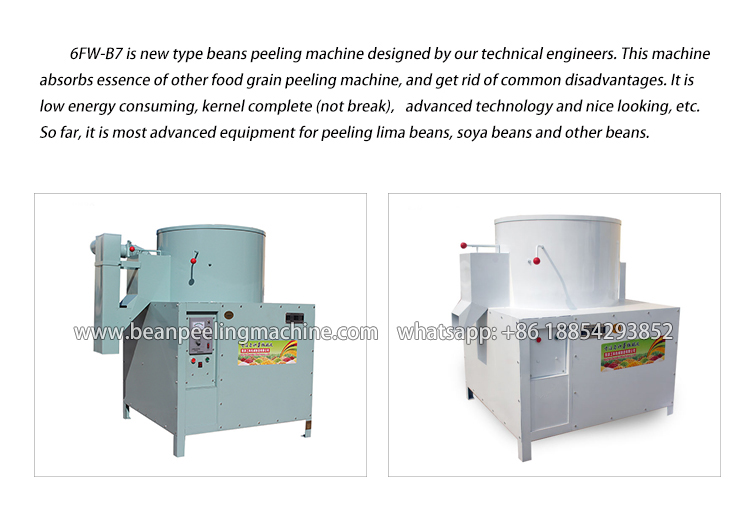 Working principle of 6FT-B7 Broad bean peeling machine
Beans come into peeling work room. Under push of knife plate rotation and material stopper to stop, knife blade and
bean surface makes relative motion, thus, blade strips outer skin of beans. Knife plate keeps continuous rotation,
plus stop by material stopper plate, and all beans material keeps irregular rotating and turning, blade then continuously
removes bean skin. After some time, when beans skin is well stripped, let out bean kernel. This is the principle.
Workable beans:
White bean, soyabean, broad bean (lima bean), chick peas, tiger nut, green peas, etc.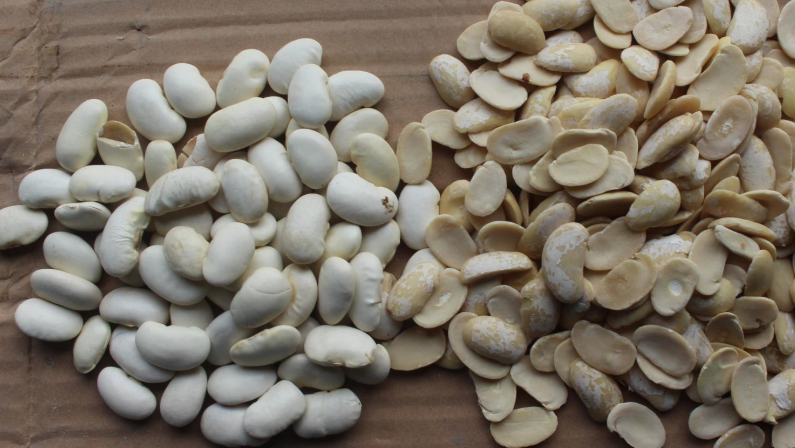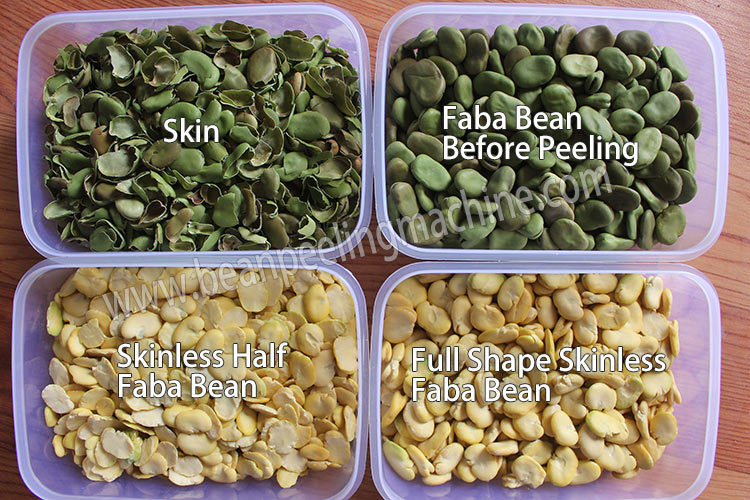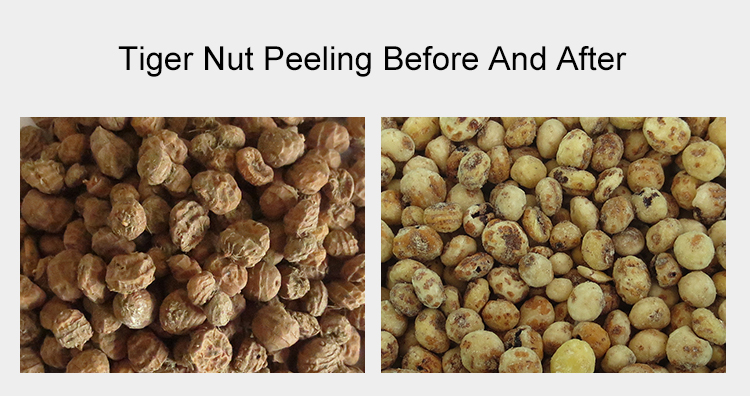 Technical of 6FT-B7 Broad bean peeling machine

| | | | | | |
| --- | --- | --- | --- | --- | --- |
| | Motor power | Peeling rate | Capacity | Outer dimension | FOB Qingdao Unit Price |
| 6FT-B7 | 4.5kw-4P, III phase, variable speed motor | 98% | 200~300kg/hour (depending on different beans.) | 1300x1000x1300mm | USD4800/set |