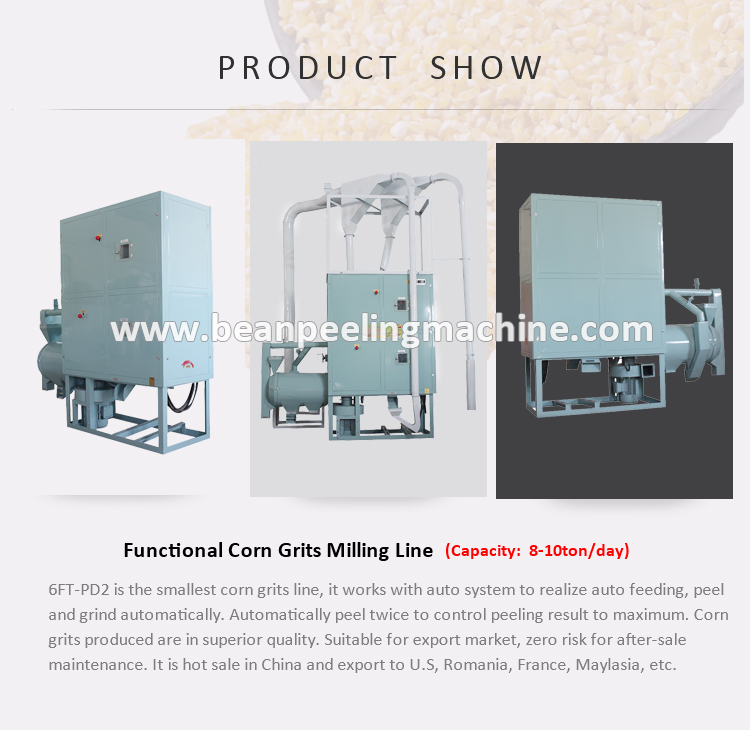 Grade 1 maize milling machine price in kenya
The maize milling machine price is mainly determined by the performance of the mechanical equipment. The grade 1 maize milling machine uses high-performance accessories, such as pure copper wire motors, high temperature resistance, wear-resistant transmission shafts, gears, bearings and so on. The grade 1 maize milling machine can operate for a long time.
The price of grade 1 maize milling machine is about $2000-$8000 in Kenya. This needs to be communicated with maize milling machine experts.
Grade 1 maize milling machine has good price and good performance in kenya.
When the motor of the maize milling machine starts to run, the connecting shaft drives the grinding discs on the connecting shaft to run together. The material to be ground enters the grinding sleeve from the hopper, and the grinding disc brings the material into the two grinding discs. After the material passes through the two grinding discs, under the action of centrifugal force, the material is thrown around, and at the same time, it is carried down by the scraping plate installed on the grinding disc. , come out from the feeding port.
and satisfy three conditions:
Look at the strength of his maize milling machine manufacturer, whether he has the ability to mass-produce maize milling machine,

Search his company name on Google to see if there are any negative reviews or positive reviews, and if it ranks high

How is the after-sales service, whether there is a good after-sales service, etc.
The maize milling machine can grind all kinds of grains and Chinese medicinal materials into uniform powder of 50~200 meshes. The mill relies on two grinding discs full of tooth grooves to grind the material into powder. The machine is a continuous feeding operation, with simple and elegant structure, low noise, easy operation, fine crushing, and no dust.
Maize milling machines have Wide range of processing
1) Various grains include sesame, walnut, rice, black rice, soybean, mung bean, peanut, lotus seed, corn, sorghum, barley, buckwheat, oat, etc.;
2) All kinds of dry medicinal materials include almonds, Poria, red dates, Gorgon, wolfberry, barley, hawthorn, Chinese yam, Shouwu, red bean, donkey-hide gelatin, frankincense, dodder, angelica, Codonopsis, astragalus, etc.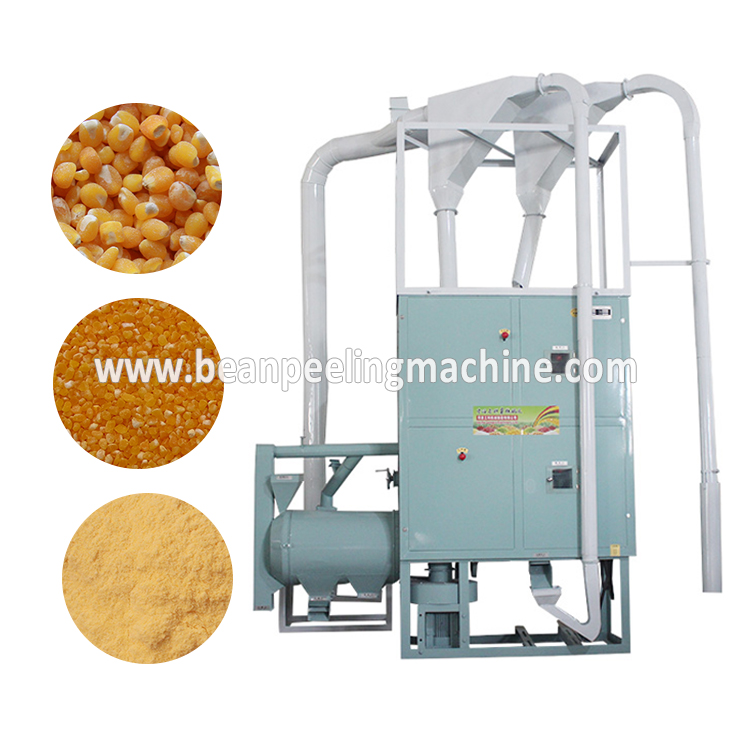 Maize milling machine Technical Advantages
1. Production capacity is up to 8-10ton/day.Compact small auto corn mill line.
2. Peeling quality excellent. After peeling, corn has no skin, no corn germ, root and hilum.
3. Grits has no black hilum.
4. Fine grits has no skin, no flour.
5. Acrylic window design for easy watching over peeling result.
6. Peeling performance rate is up to 98%.
7. Peeling dry way.
8. Special grits milling mechanism to grind corn evenly into grits.
9. Thick iron sheet strong body, machine not shake during running.
10. Powder coat finish for machine outside, anti-scratch, durable, nice looking.
11. Hand wheel turn to control different sizes of grits.
12. Wind insert plate to control wind capacity which helps take out bran/skin from grits.
| | |
| --- | --- |
| Model | 6FT-PD2 |
| Name | Functional Corn Grits Milling Line |
| Brand | Kingrunda |
| Condition | New |
| Final product qty | 4 |
| Grits Qty | 2 |
| Production capacity | 8-10ton/day |
| Motor power | 18.5kw, 3p |
| Peeling performance | Approx. 98% |
| Peeling way | dry way |
| Automation | Semi automatic |
| Usage | Wheat, rice, corn, soyabean, yellow peas, etc |
| Usage scope | Small sized food processing plant |
| Overall size | 2000x700x1900mm |
| Quality assurance | 1 year |
| Certification | CE, ISO9001, SGS |
| Net weight | 420kg |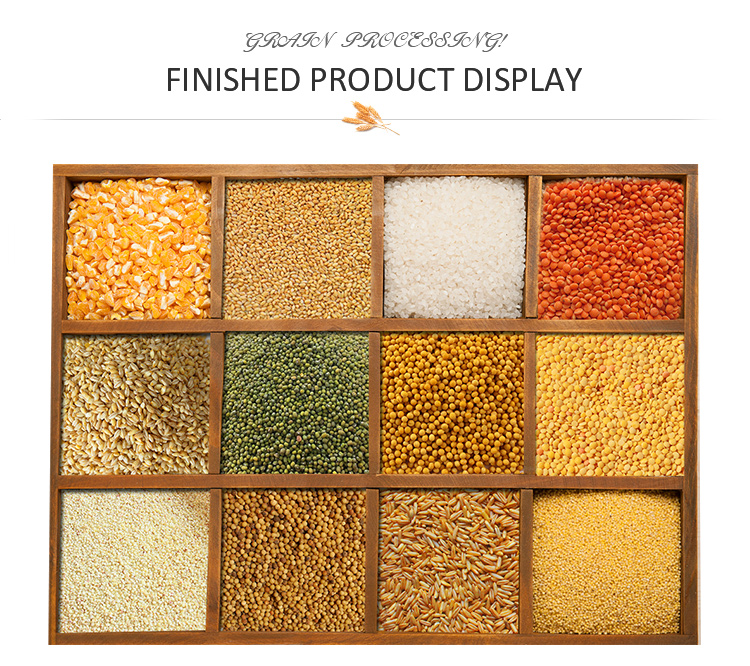 Maize milling machine operation method and precautions:
1) The teeth of the new machine are not flat, it is best to use river sand (about 10 catties of river sand, grind back and forth two or three times, when adjusting the thickness, just grind when there is just a squeaking sound)
2) Or the machine is idling for about an hour, and then adjust it a little more when the squeaking sound is reached. The machine also needs a break-in period.
3) Single-grinding dry corn, etc.: Normally, it needs to be ground twice, the first coarse grinding and the second fine grinding. When coarse grinding, the feeding opening is released by 3/1, and the thickness is adjusted to the squeaking sound. When fine grinding, put 4/1 of the feeding opening, adjust the thickness to a creaking sound and then adjust it a little more.
4) Mixed grinding of dry corn oily material: normally it needs to be ground twice, the first coarse grinding and the second fine grinding. The dry corn is coarsely ground first, and then the oily material is mixed with the dry coarse grinding powder in proportion to be ground once.
5) When the maize milling machine is turned on, it is necessary to loosen the adjusting nut before turning it on, so as not to jam the machine. Because the adjusting nut is tightened during grinding, there will be a little residual material in the machine cavity. After grinding, loosen the adjusting nut, and the residual material will be ground out. Then turn off the machine.