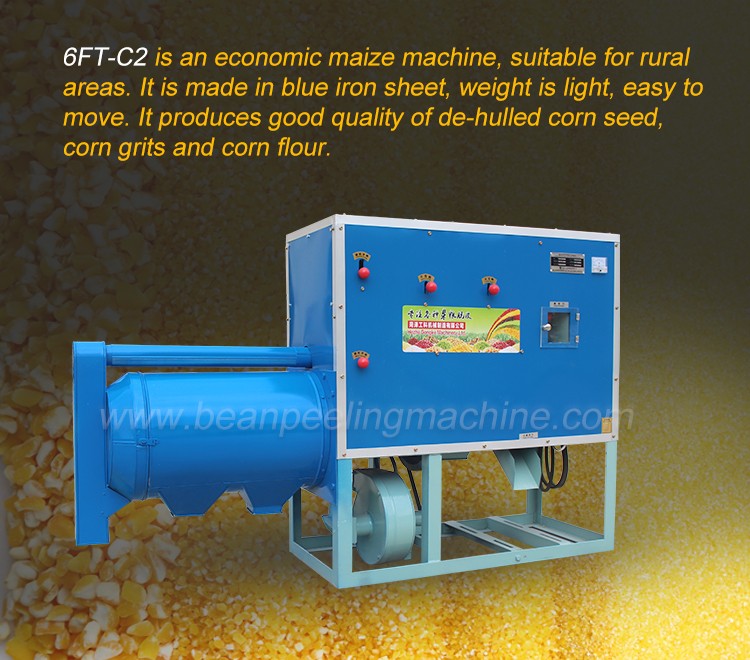 Introduction
It is composed of a peeling machine, a crushing machine and a grading machine. By this one machine, it can finish peeling, remove germ, remove black hilum and crush into grits, then finally grade crushed corn into two grits and one endosperm flour. It is designed with gear system to produce different sizes of grits.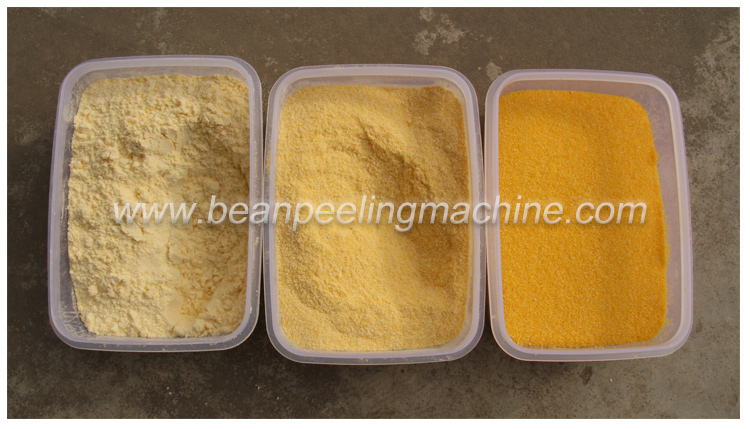 Function
1. Peel corn to remove skin, germ and hilum and polish.
2. Grind corn into grits
3. Grade/sifter grits in one endosperm flour and two sizes grits (two size volume rate is adjustable.)
Technical advantage
1. Low cost machine for easy investment.
2. Multi purpose to grind wheat, rice, corn.
3. Compact structure, easy to operate, 0% failure rate, suitable for export. No risk for after-sale service.
4. Pressure adjusting system to control peeling rate and peeling result.
5. Grinding section is equipped with a adjusting handle of 4-5 gears, at each gear, it determines sizes of grits outcome.
6. Two sizes of grits, one endosperm flour are output product.