Sorghum, black eye beans, millet, rice are important cereal grain.
They must be dehulled and peeled before eating as food.
6FT-B6 adopts most advanced peeling technology to process these cereal grains.
High capacity, low loss, and excellent peeling performance.
It has been exported to Philippines, Thailand, India, Nigeria, etc.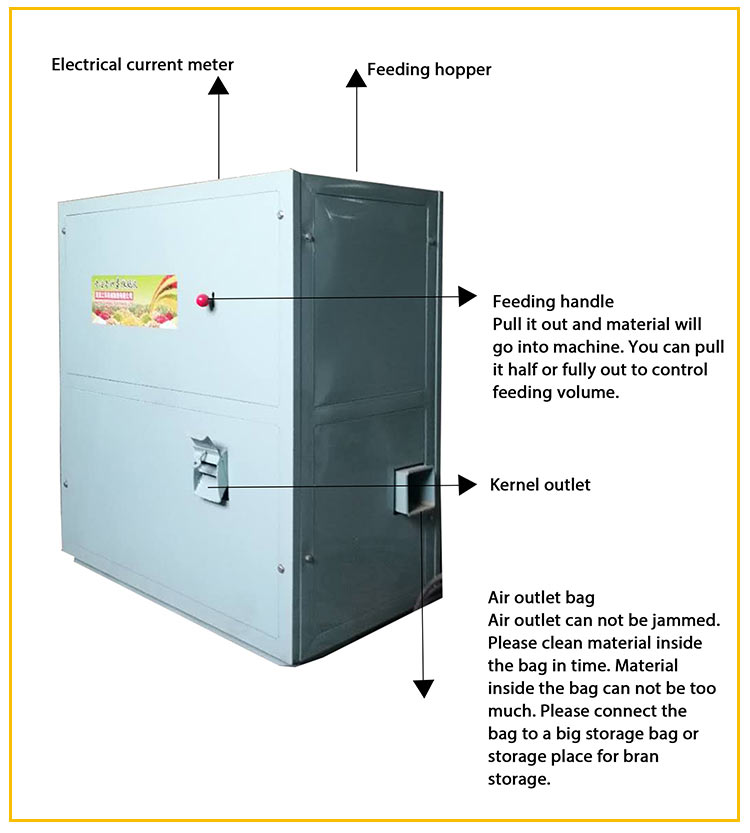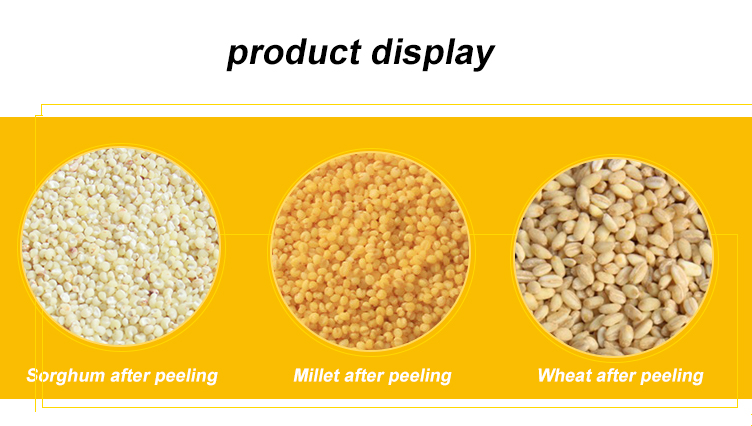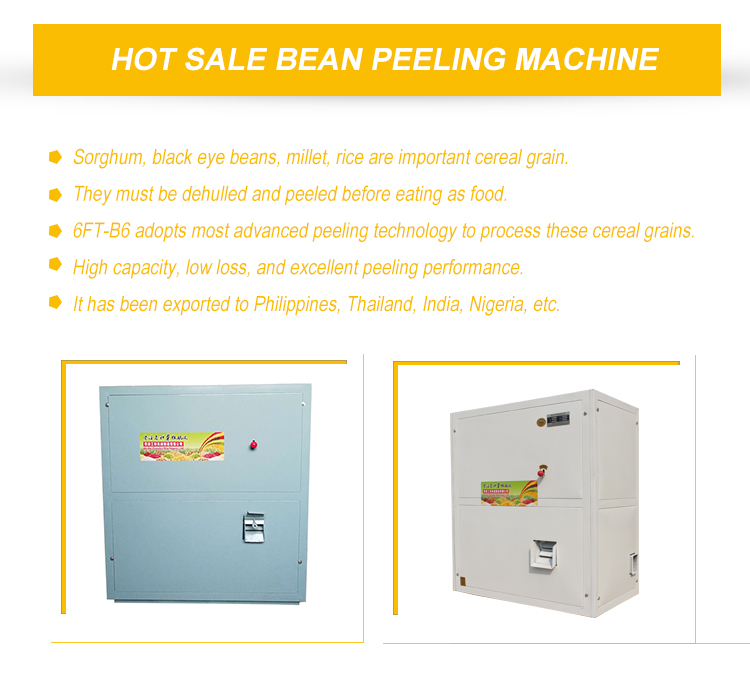 General description
Made in thick national standard steel sheet for machine body to remove shake during running and prolong its service life. 6FT-B6 is a classic dehulling and peeling machine for cereal grain like wheat, barley, sorghum, rice, millet and black eye beans, lentil, etc. It is composed of feeding silo, peeling room, pressure adjusting system to control peeling result, output discharging system, and bran collection system. It is easy to operate, high capacity and durable.
Technical advantage
1. Economic cheap machine for low investment
2. Multifunctional to process various different grain
3. Compact structure, easy to operate, 0% failure rate, suitable for export. No risk for after-sale service.
Configured with pressure adjusting system, depending on different requirement, customer can adjust the machine to control peeling rate and peeling result.
| | |
| --- | --- |
| Model | 6FT-B6 |
| Name | Gran peeling machine |
| Brand | Kingrunda |
| Condition | New |
| Production capacity | 300-400kg/hour |
| Motor power | 7.5kw, 3p |
| Peeling performance | Approx. 95% |
| Peeling way | Dry way, no need water |
| Automation | Semi automatic |
| Usage | Barley, wheat, rice, millet, sorghum, black eye bean, lentil |
| Usage scope | Small and medium sized food processing plant |
| Overall size | 1100x600x1200mm |
| Quality assurance | 1 year |
| Certification | CE, ISO9001, SGS |
| Net weight | 320kg |