Top Grade Combined Corn Grits Milling Machine
Medium Capacity: 450-500kg/hour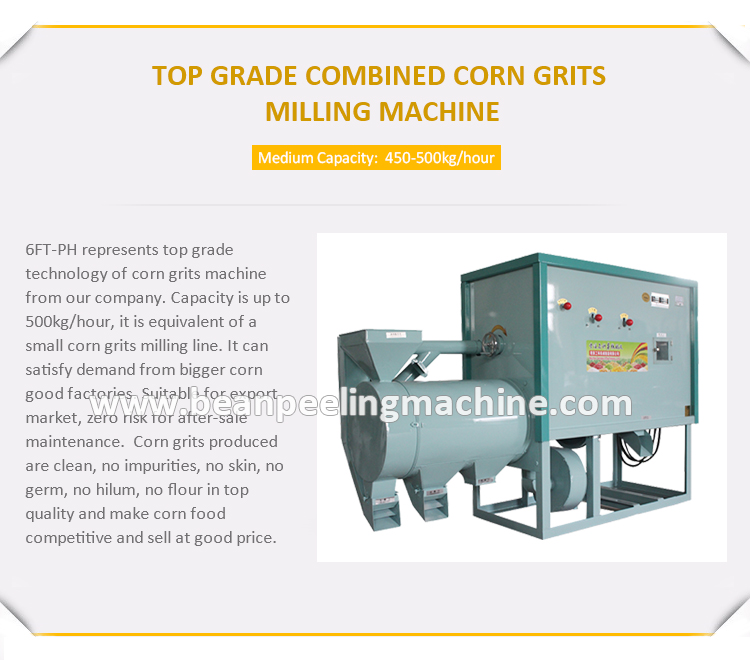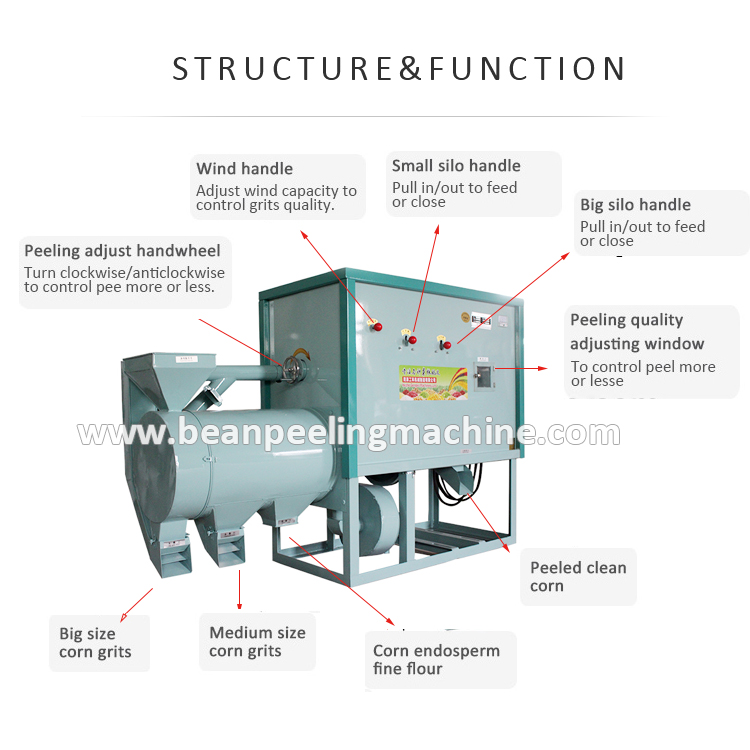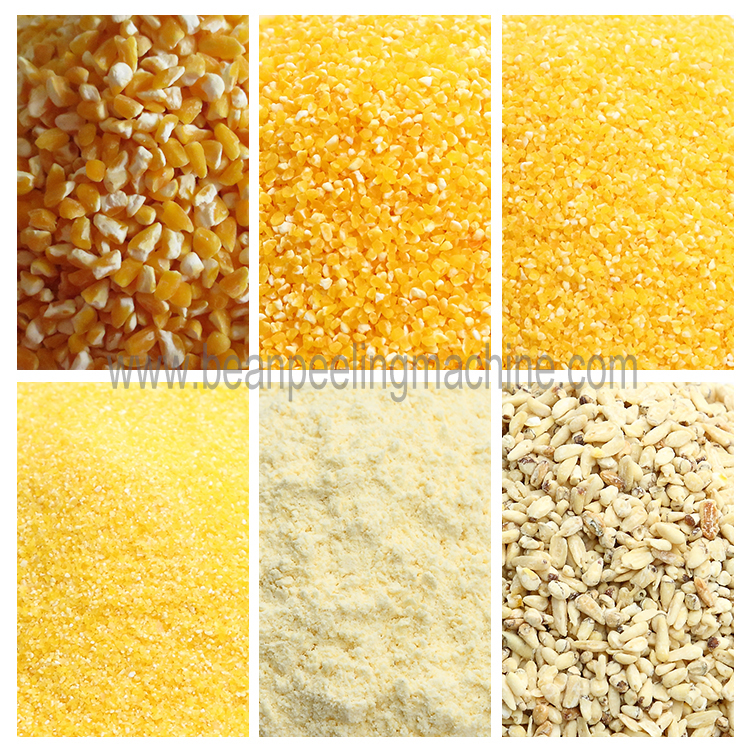 6FT-PH represents top grade technology of corn grits machine from our company. Capacity is up to 500kg/hour, it is equivalent of a small corn grits milling line. It can satisfy demand from bigger corn good factories. Suitable for export market, zero risk for after-sale maintenance. Corn grits produced are clean, no impurities, no skin, no germ, no hilum, no flour in top quality and make corn food competitive and sell at good price.
Technical Advantages
1. Production capacity is up to 500kg/hour. Machine is most powerful, and biggest capacity.
2. Peel dry way.
3. Peeling quality excellent. After peeling, corn has no skin, no corn germ, root and hilum.
4. Grits has no black hilum.
5. Fine grits has no skin, no flour.
6. Acrylic window design for easy watching over peeling result.
7. Peeling performance rate is up to 98%.
8. Special grits milling mechanism to grind corn evenly into grits.
9. Thick iron sheet strong body, machine not shake during running.
10. Powder coat finish for machine outside, anti-scratch, durable, nice looking.
11. Hand wheel turn to control different sizes of grits.
Wind insert plate to control wind capacity which helps take out bran/skin from grits.
| | |
| --- | --- |
| Model | 6FT-PH |
| Name | Top Grade Combined Corn Grits Milling Machine |
| Brand | Kingrunda |
| Condition | New |
| Final product qty | 4 |
| Grits Qty | 2 |
| Production capacity | 450-500kg/hour |
| Motor power | 12.1kw |
| Peeling performance | Approx. 98% |
| Peeling way | Dry way |
| Automation | Semi automatic |
| Usage | Wheat, rice, corn, soyabean, yellow peas, etc |
| Usage scope | Small sized food processing plant |
| Overall size | 1980x680x1310mm |
| Quality assurance | 1 year |
| Certification | CE, ISO9001, SGS |
| Net weight | 360kg |