Rice planting machine Work principle
Grain flows evenly into rotating grinding wheel plate from hopper at effect of gravity. Grain pusher throws grain inside machine to be in the grinding room between cone surface and grinding wheel. Inside grinding room, grinding wheel grinds and cuts, skin and kernel are separated. Skin (or bran) is discharged out of grinding room under effect of fan blower absorbing force. The left goes to kernel outlet by wind from bran removing system and pulled out. Kernel flows to machine bottom, and the poker at the grinding wheel base pushes kernel to kernel outlet and flows out of machine.
Production capacity of the machine is determined by grinding wheel granularity fineness, machine RMP, grinding room gap, pressure and resistance force. Grinding room pressure is adjusted by controlling feeding and discharging outlet flow volume and length of poker. Grinding room resistance is adjusted by changing drag knife positions. Bran removing effect is adjusted by changing wind adjusting board position which changes air flow of bran removing system.
Rice planting machineGeneral description
6FH-330 is the most economic rice milling machine. Suitable for starting business from small scale. It is cheap, strong, reliable, very good choice for low investment.
rice planting machine Features
1.Machine can excellently remove skin for wheat, corn and wheat.
2.Only require one time to peel, easy to operate.
3.lowest power consumption, big capacity.
4.Small space required, easy for maintenance.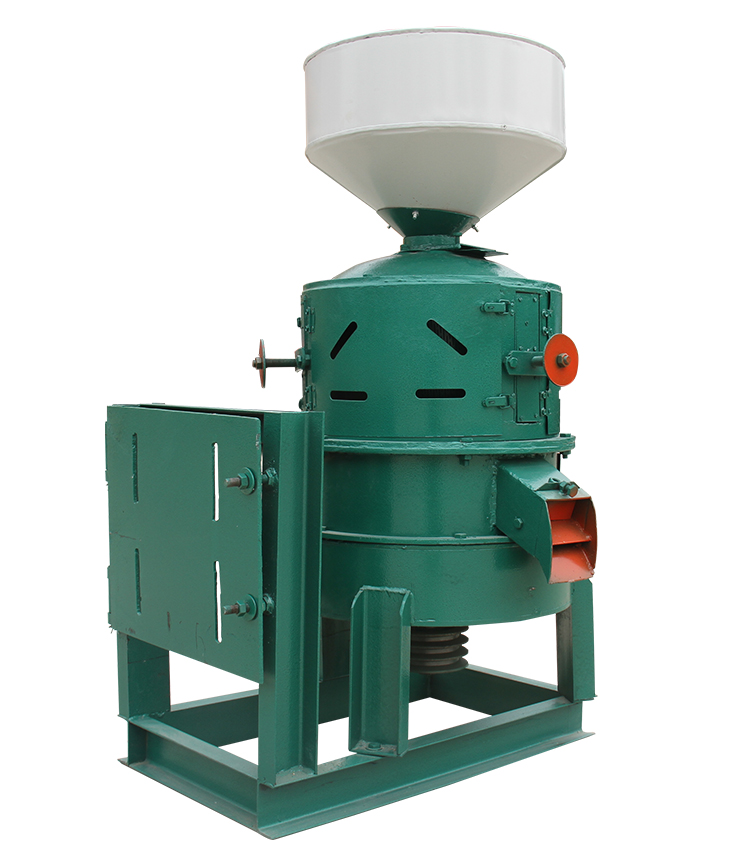 Basic technical parameter
Motor power
7.5kw, III phase
Outer dimension
L1200xW620x1090Hmm
Grinding wheel size
Ф

330x280x205mm

V-belt pulley
Ф160*100mm
V-belt
2280
Grinding room bottom gap size
14±1mm
Grinding room gap
11±1mm
Weight
310kg
Bearing
6208
Main shaft speed
850~1000R/M
Different material configuration for reference
Grain Item
Wheat
Millet
Sorghum/beans
RMP

(

r/minute

)

1000-1200
1000-1200
850-1150
Grinding room gap (mm)
12-14
10-12
10-14
Grinding wheel granularity fineness
30
36
30
Bran sieve hole width
1
0.7
1
Drag knife
rubber knife
rubber knife
rubber knife
Different grain capacity for reference
No
Grain
Capacity (kg/h)
1
Wheat
200~400
2
Millet
300~400
3
sorghum
350~450
4
corn
400~500
5
barley
200~400
6
beans
200~400