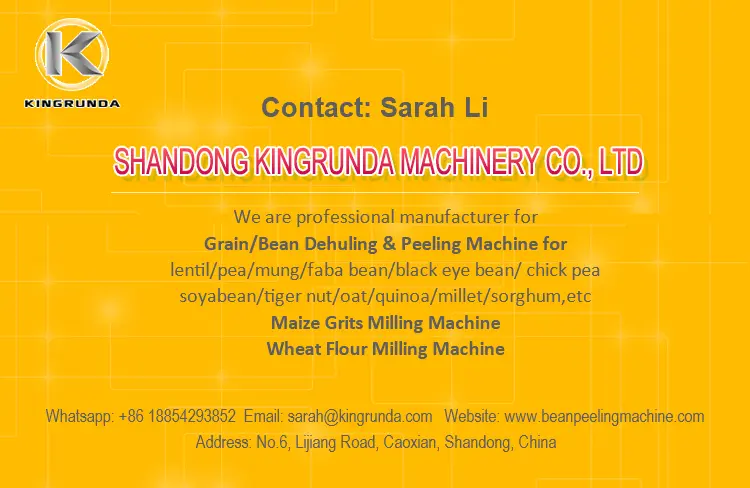 Video for Automatic corn grits machine
Introduction for Automatic corn grits machine
Automatic corn grits machine is a top grade technology corn grits making machine. It is composed of four systems: Automatic feeding system,peeling system, grinding system, grading system and dust removal system. This machine breaks the convention. The peeling system and grinding system can work independently, which saves electricity. also increases the service life of the machine. The machine is beautiful appearance、sturdy and durable,、easy to opearate and reliable performance。 After crushing and polshing, the finished grits are golden in color and uniform in grain,The finished grits no skin、 no germ 、no black hilum、no flour,which can be sold directly in large supermarket . The newly added stepless crushing system, four wind net dust removal system and secondary reserve dust removal system can make 22 kinds of corn grits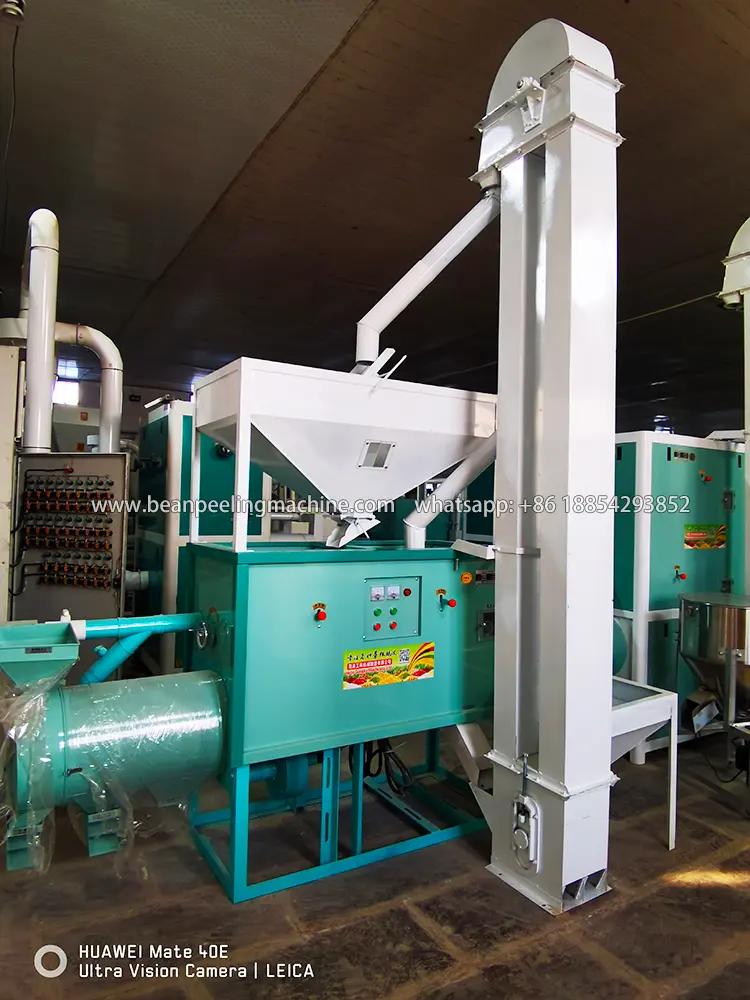 Struction for Automatic corn grits machine
One key control
Automatic corn grits machin is a dual-motor device, with independent control of peeling and parameter control.
The switchboard panel is equipped with power indicator light, current display, one-button start
and one-button stop.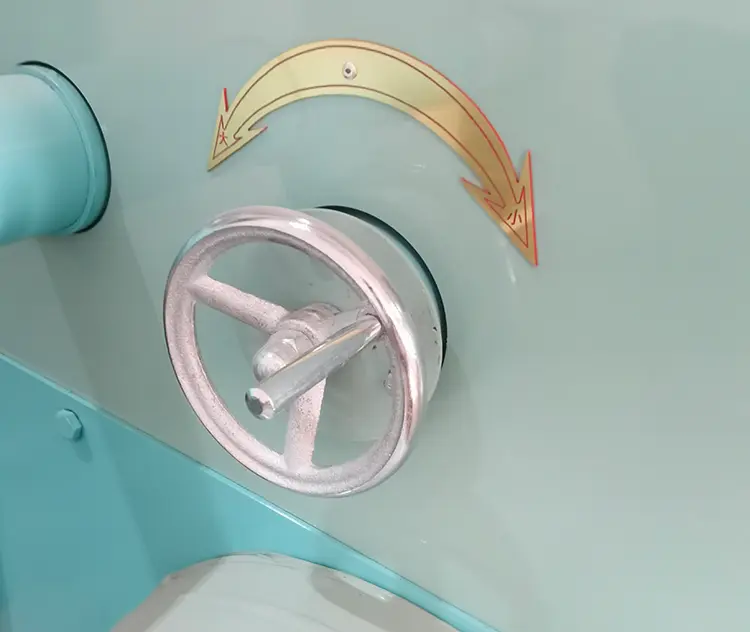 Stepless grind size adjusting handwheel
Turn the hand wheel clockwise and grits particles gradually become smaller.
By turning the hand wheel counterclockwise, the corn grains gradually grow larger.
Grits size can be adjusted according to the needs of customers.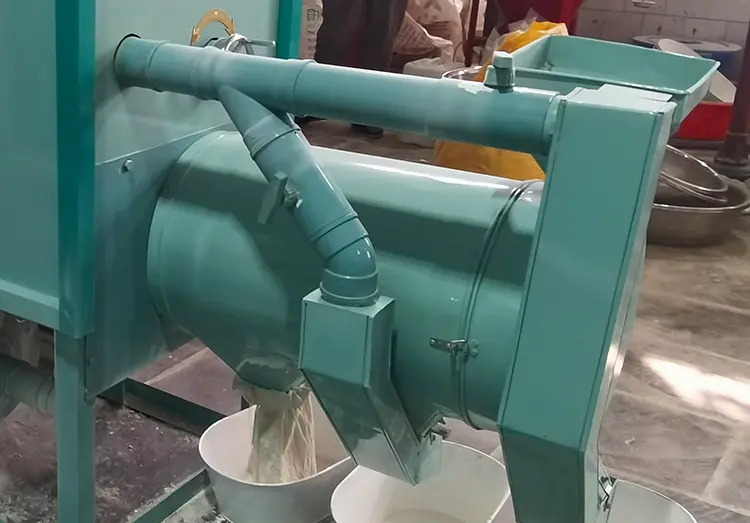 The export of finished products is designed with air network pipe, which can adjust the air volume to ensure that there is no
skin and no black spot in finished products; A spare funnel can clean up the finished products that have spilled on the flour.
Finished product show for Automatic corn grits machine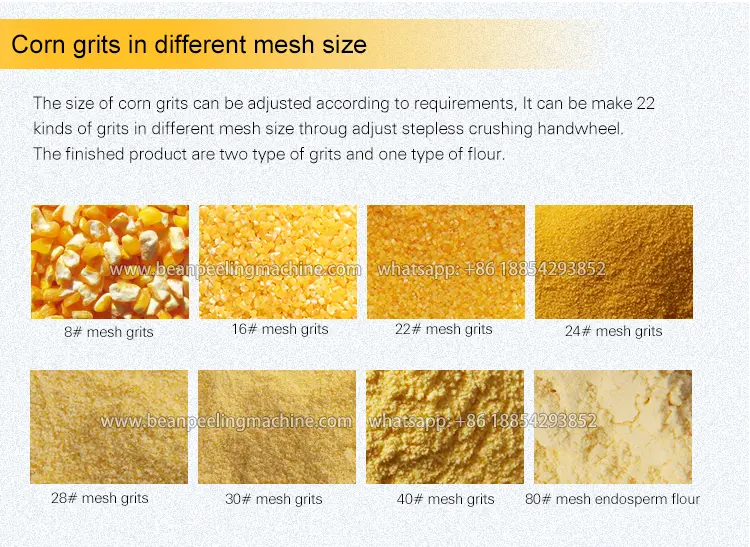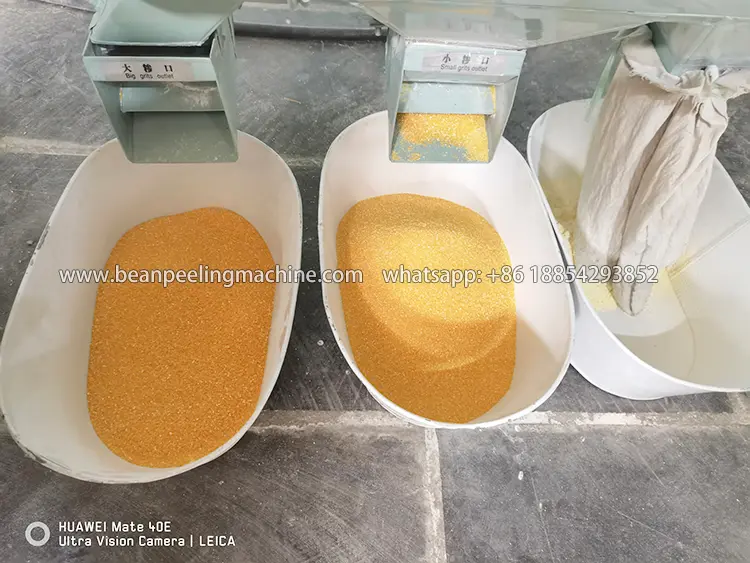 Technical parameter for automatic corn grits machine
| | |
| --- | --- |
| Model | 6FT-PD1C |
| Name | Top Grade Combined Corn Grits Milling Machine |
| Brand | Kingrunda |
| Condition | New |
| Final product qty | 4 |
| Grits Qty | 2 |
| Production capacity | 500-550kg/hour |
| Motor power | 15kw |
| Peeling performance | Approx. 98% |
| Automation | Semi automatic |
| Usage | Wheat, rice, corn, soyabean, yellow peas, etc |
| Usage scope | Small sized food processing plant |
| Overall size | 1980x680x1310mm |
| Quality assurance | 1 year |
| Certification | CE, ISO9001, SGS |
| Net weight | 450kg |