Starting a small flour business is not that difficult. First of all, you need to apply for the corresponding license in your local area and choose a suitable venue. Then find us to purchase a high-quality wheat flour milling machine. For example, the output of wheat flour can reach 400 kg per hour.
The introduce of 6FT-40 wheat FLour milling machine
Almost 30 years manufacturing experience.

Three feeding roller auto recycling flour milling machine. Raw material silo is with one feeding roller, flour milling work room is with two feeding rollers. Three feeding rollers make feeding even and prolong roller useful life.

Horizontal silo, ground placement, no need dig hole into ground;

Synchronous belt drive, energy saving and reduce noise.

3kw big wind blower, big wind capacity, big production capacity, and flour quality better.

Big silo, low silo height, easy to operate and convenient.

Nice appearance, easy to install, run stably.
6FT-40 FLour milling machine can process various grains such as corn and wheat. It can also be called corn milling machinery and wheat milling machinery.6FT-40 grain mill adopts double-roll grinding, the fineness of the milled powder can reach 40-160 mesh, very fine powder, especially suitable for small and medium-sized manufacturers.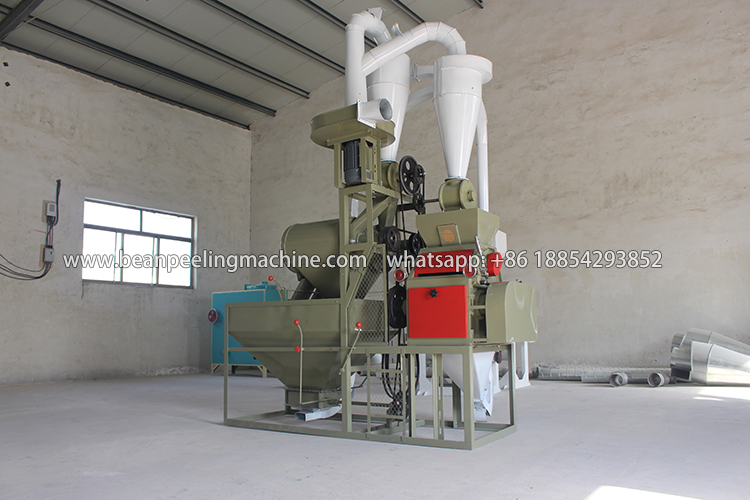 6FT-40 wheat flour milling machine have Two FLour sieve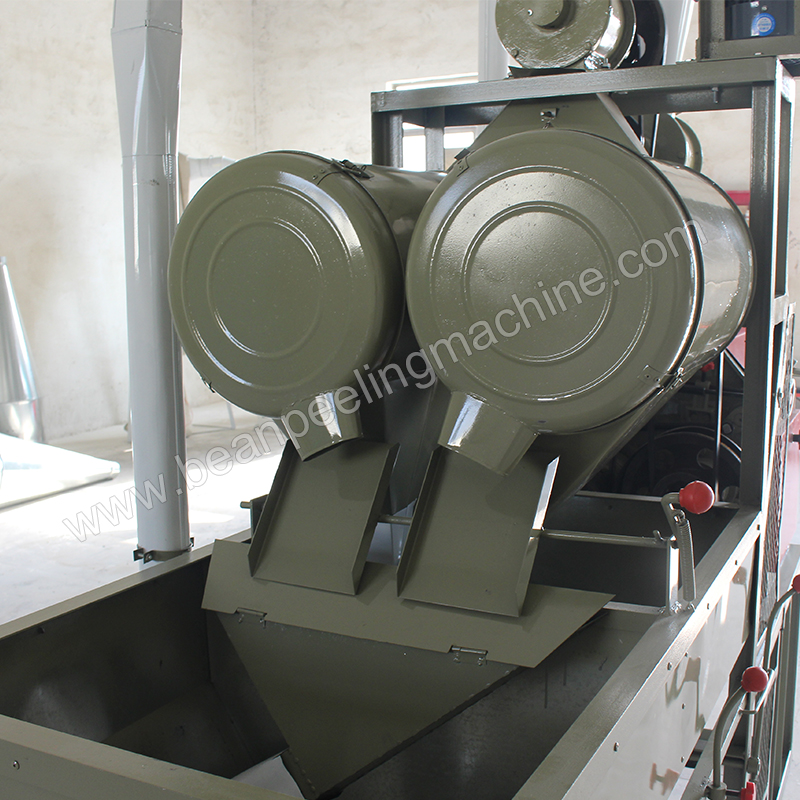 This wheat flour milling machine can make corn flour,wheat flour , black eye bean flour ,black pepper flour ,mung bean flour and other flour.
Please refer follow photo.
Because of the Two FLour sieves, the efficiency of the wheat milling machine will be higher. If you have limited funds, buying such a wheat flour mill for your business is very cost-effective and value-for-money. Higher efficiency comes with higher profits.
Multipurpose flour mill machine for small business
Flour mill machine for small business needs this milling machine to process a variety of grains, which can make full use of the machine. Can meet the different needs of different customers. Of course, you can use Flour mill machine to process only wheat flour according to the actual situation of your business.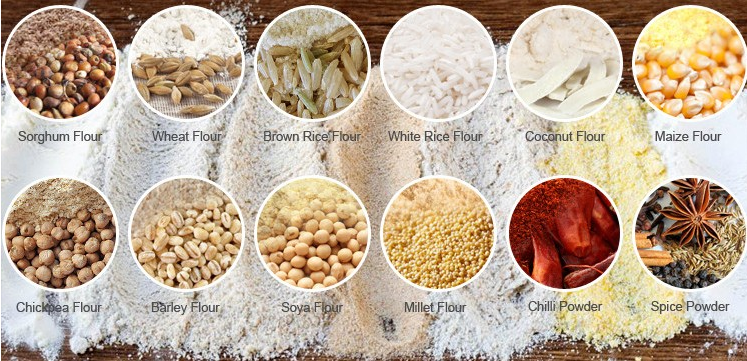 From the comparison chart, we can clearly see that this milling machine can not only process corn and wheat, but also process a variety of grains.
If you are in the corn and wheat flour milling business, you can purchase a Corn mazie wheat flour milling machine, which can not only achieve an efficiency of 400kg/hout, but also process a variety of grains to create more benefits.
6FT-40 corn and wheat FLour milling machine Technical parameter
| | |
| --- | --- |
| Model | 6FT-40 |
| Name | Automatic flour grinding machine |
| Brand | Kingrunda |
| Condition | New |
| Production capacity | 300-400kg/hour |
| Motor power | 13.2kw-15kw, 3p |
| Grinding type | double roller technology |
| Automation | Fully automatic |
| Usage | Grind flour from wheat, rice, corn, soyabean, yellow peas, etc |
| Usage scope | big sized food processing plant |
| Overall size | 2450x1200x3400mm |
| Final flour fineness | 40-160 mesh |
| Package type | Plywood case |
| Package size | 2.7x1.1x1.9m |
| Quality assurance | 1 year |
| Certification | CE, ISO9001, SGS |
| Net weight | 900kg |
For your business, you can check the performance parameters of wheat flour milling machines. If you need to change, you can contact our experts.
The process of grinding wheat into flour with wheat flour milling machine
Feed the sifted and washed wheat into the funnel of the wheat flour milling machine.

Grinding Operations After the wheat kernels are selected and tempered with water, the bran, endosperm and malt can be separated and ground. Because the endosperm is tightly bound to the bran, be careful when separating to minimize damage and peel and scrape clean to avoid waste.
The whole process is divided into coarse grinding, cleaning and fine grinding. Coarse grinding is to use two toothed steel roller shafts to rotate at different speeds in opposite directions (the upper roller shaft is 21/2 times faster than the lower roller shaft) to slightly crack the outer skin of the wheat kernels, and take out the coarse and flat grains. For the large flaky bran, pure endosperm grains are retained by using different specific gravity through purification and selection machine. The light bran will float up with the injected wind, and the remaining heavier endosperm powder will enter the Reduction stage. First, the endosperm is flattened by a smooth rolling mill and ground into fine powder. The flattened malt is released by a malt separator (this is a job that stone mills could not do before). The fine powder is classified into types and grades by a multi-layer plane rotary sifter. Coarse grains are reground (or used for bran); fine grains are used as low-value flour; coarse pieces are reprocessed to remove malt and ground into fine pieces; fine pieces are then ground into fine flour.
This wheat flour milling machine can reach an output of 400 kg per hour. This can greatly improve your productivity and profits.