1.Video display of 6FT-100A stone grinding mill

2.The intruction of 6FT-100A stone grinding mil
Stone mill is widely used in wheat flour milling nowadays to produce pure natural flour. Compares with large steel mill, stone mill can make flour with high nutrition value.
Stone flour milling machine can adopt the combination technology of cleaning , milling integrated automatic equipment and stone,fully automation,low rotary speed and Cryogenic grinding.The craft retains the grain flavor and nutrition and the Protein Carbohydrates of the grains. This machine can apply to wheat,corn,maize, beans, buckwheat,oat, soybean and sorghum, oat, barley,etc.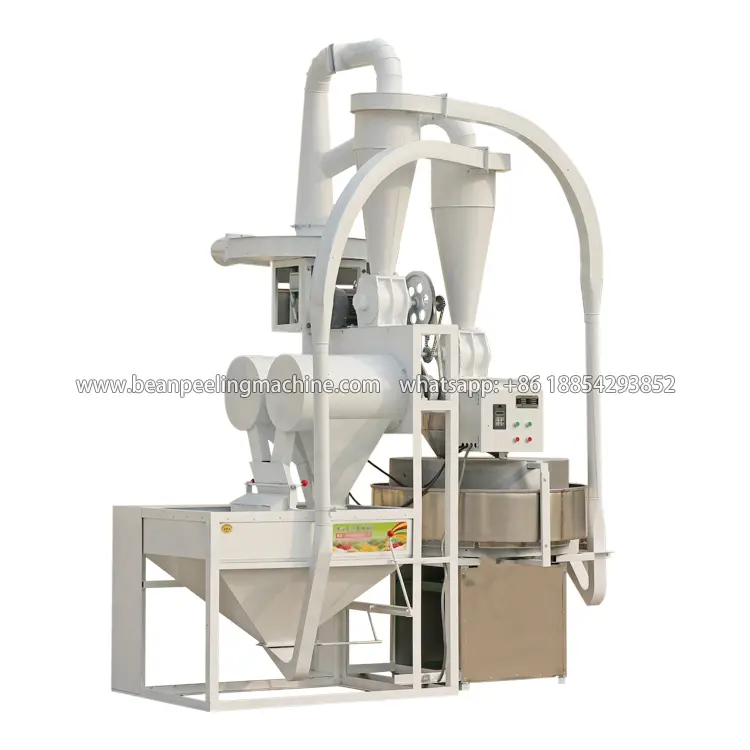 3.Advantages of 6FT-100A Stone flour mill
1. Stone mill flour machine grinding natural flour processing: ultra-low temperature grinding, taste flexibility, full of wheat flavor, higher nutritional content, is the real natural green nutritional food
2. The stone mill flour machine is made of stone mill discs with a long history and traditional handicrafts. It is a veritable natural green pollution-free wheat flour without any additives.
3. The low-speed grinding characteristics of the stone mill flour machine keep the spatial structure of wheat flour from being damaged, so its pink color is pure and natural, the water gluten is improved, delicate, has an initial wheat fragrance, and the nutrients are easily absorbed by the body The advantages.
4. The stone mill flour machine does not need any additives. When cooking noodles, the color of the noodle soup processed by flour is light yellow, while the color of the other noodle soup with additives is milky white. The stone mill flour machine preserves the original ecology of wheat.
5. All kinds of pasta produced by the stone-milled flour machine are flexible in taste, full of wheat flavor, and have higher nutritional content. They are truly natural and green nutritious food.
6. The flour milled by the stone mill flour machine is different. The number of revolutions of the stone mill disc is only a dozen revolutions per minute, resulting in much less heat than when the equipment is produced and processed, and the original ecology of the wheat is preserved.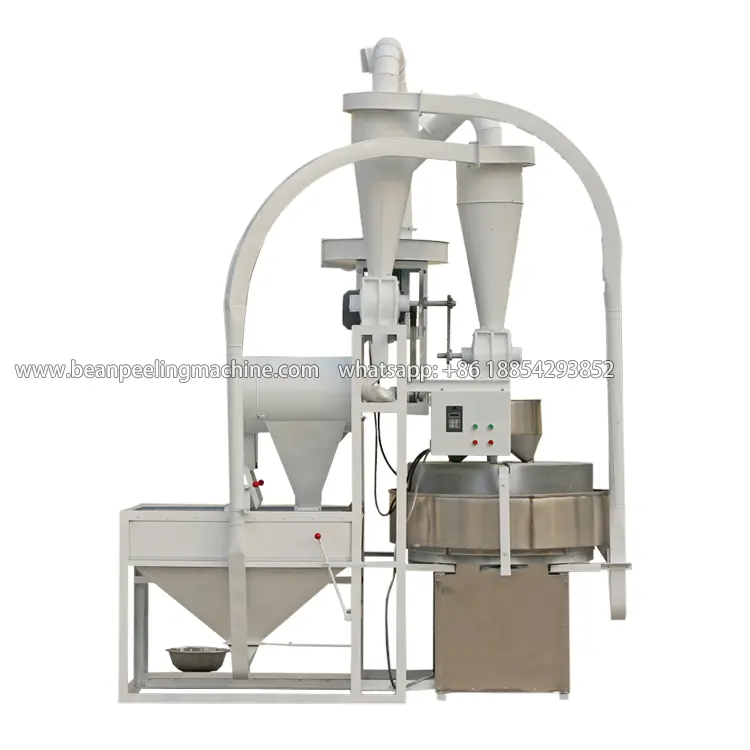 4.Raw material for processing

The flour that wheat gets from a stone mill is called whole wheat flour
Whole wheat flour refers to the natural color flour that does not add whitening agent (benzoic acid peroxide) and gluten enhancer (potassium peroxide) to the flour. That is, how much weight of wheat can be used to produce wheat with bran. The crude fiber in wheat flour is the most beneficial to human health, and it is also true for diabetics. The so-called "flour" is the white flour made from wheat after removing the bran, and then separated into various grades for sale in the market. It can be used in various steamed buns, breads, pastries, biscuits and other products. It is the basic raw material for all baked foods
5.The structure of 6FT-100A Stone flour mill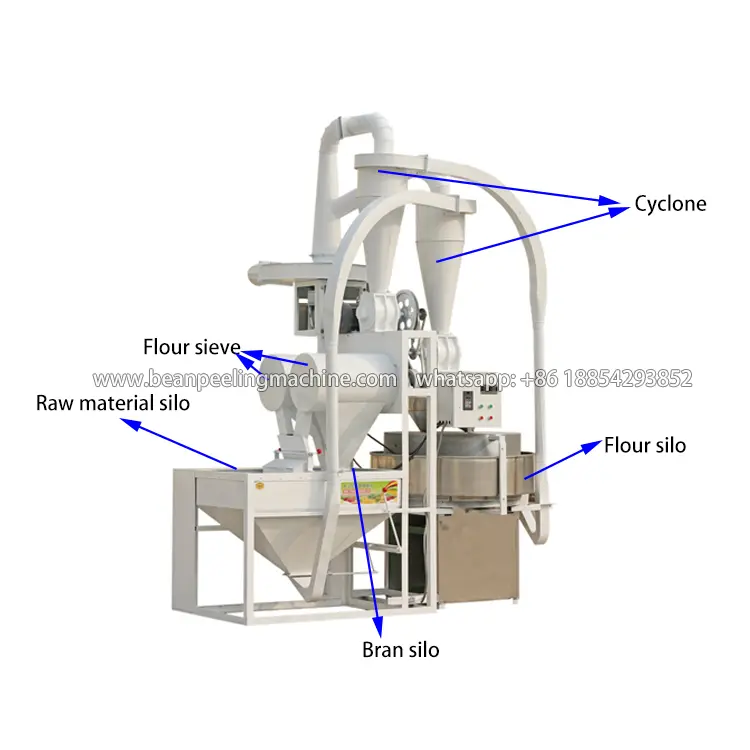 6.Automatic wheat stone flour milling machine line
Only one person is needed to complete the cleaning-washing wheat-moisturizing wheat-milling wheat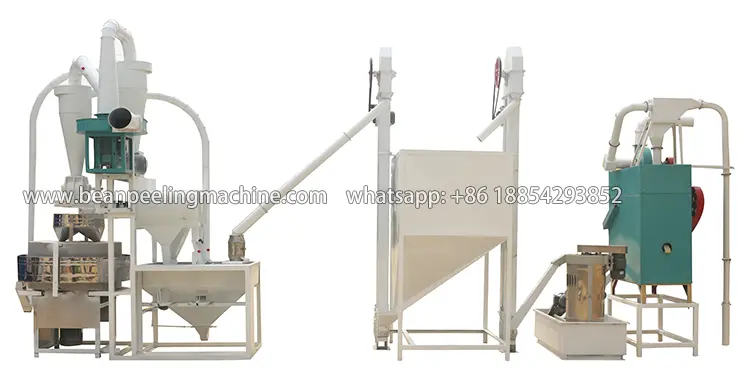 7.Related products