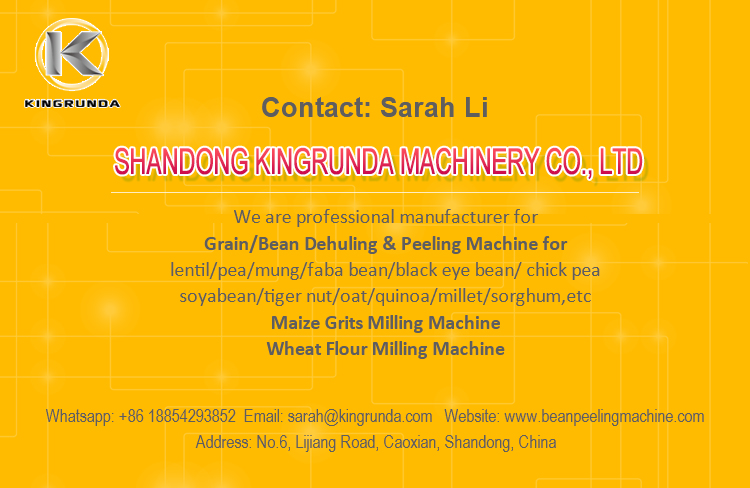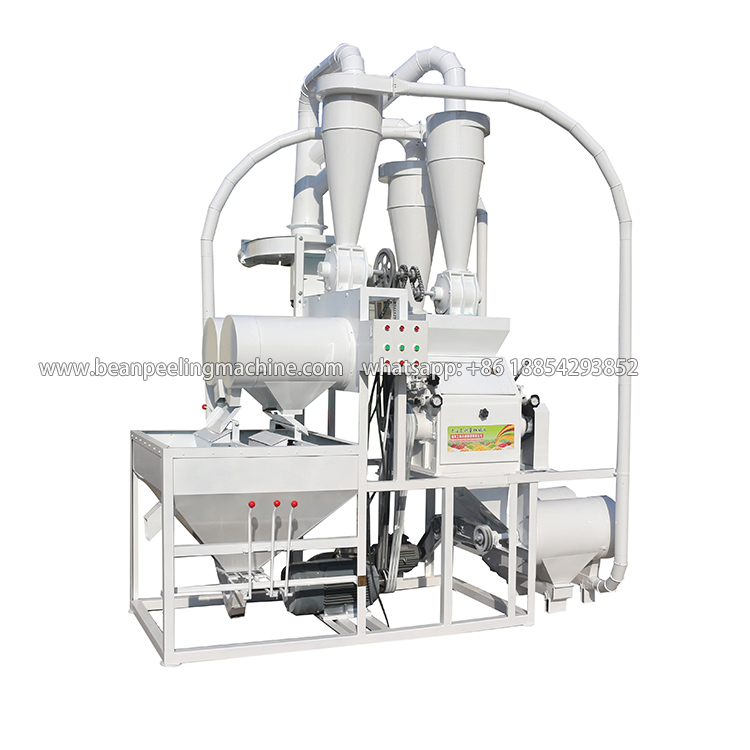 It is our new high technology designed to produce high quality white wheat flour in different types. Structure is upgraded to have three
silos and four round sifters. Two round sifters first extract wheat core to grind wheat core purely into wheat semolina (grits flour) and
white wheat flour in highest quality. After extracting wheat core, wheat skin is separated and stored in middle silo for further grinding
and flour extracted. Wheat core and wheat skin are milled separated. Skin/bran does not mix with wheat flour, that is why it produces
high quality wheat flour.
How it works?
1st time extract wheat core
2nd time grind wheat core
3rd time grind wheat skin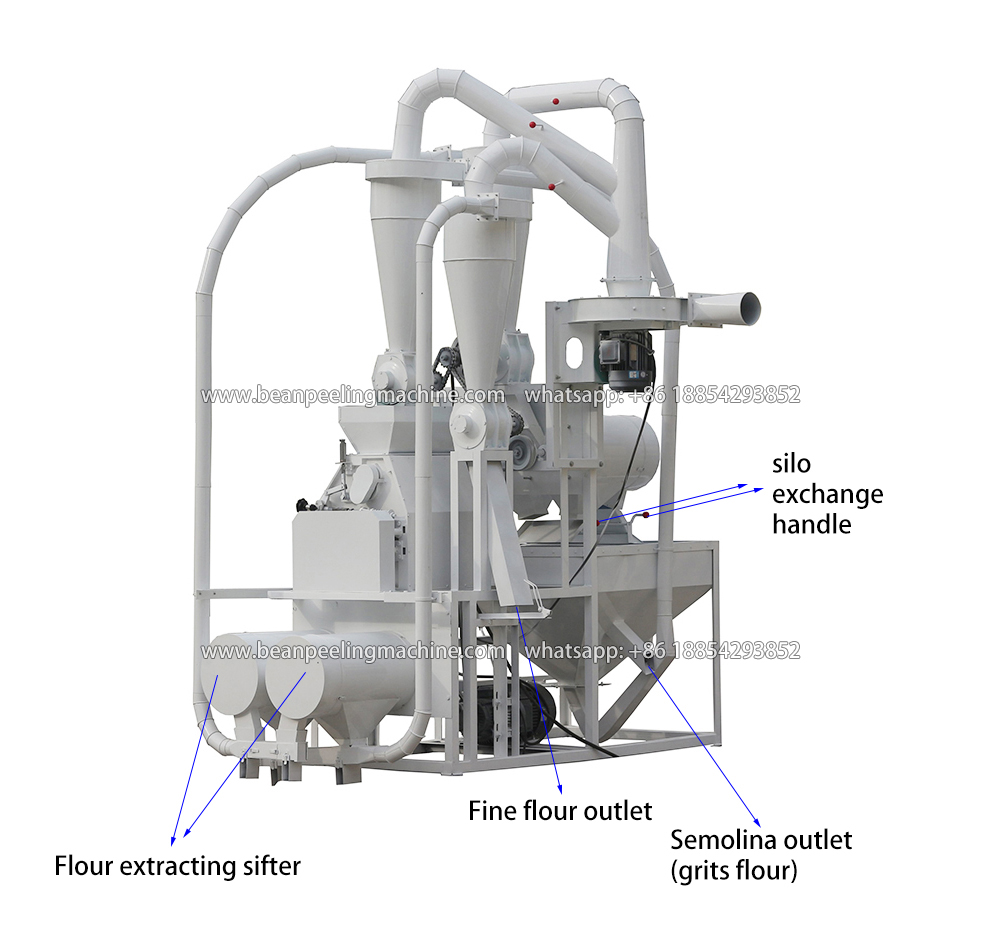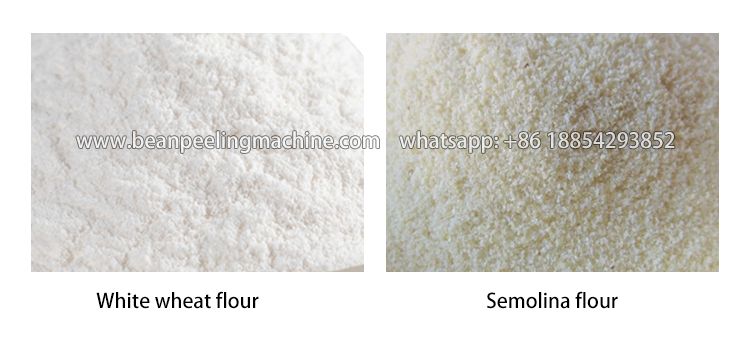 Technical configuration & advantage
1. Machine body and pipes are powder coated for long time use, no color fading or scratches.
2. Metal parts are cut and produced by laser cutting machine and soldered by laser soldering machine for good precision to get
good sealing.
3. Easy to adjust rollers as rollers have been done by dynamic balance test. Ex-work two rollers have been calibrated in parallel.
Not like other suppliers, we only need to fix one roller with same space at two sides, adjust one handwheel to confirm rollers space.
4. Adopt most advanced synchronous belt drive system to reduce noise and good stability.
5. Four sifters can use four flour sieves in different mesh size according to market.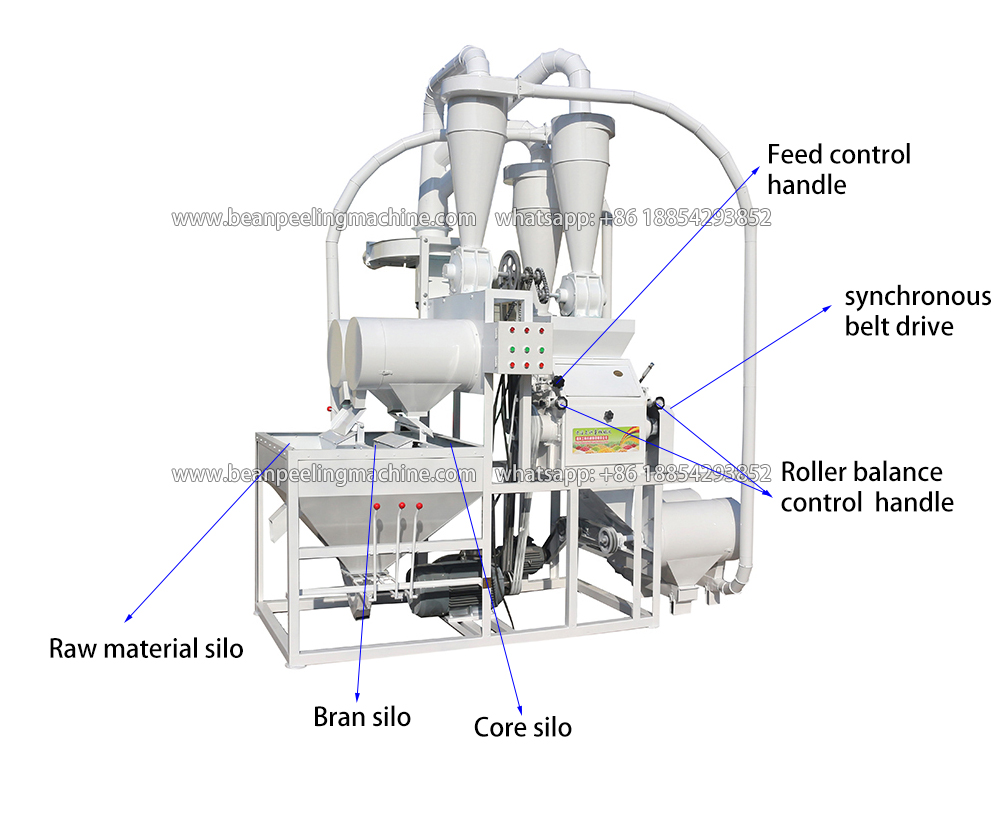 Technical data
Production capacity: 450-550kg/hour
Main shaft RPM: 650R
Wheat flour extraction rate:70%--85%
Final flour fineness: 40mesh to 160 mesh
Motor power: 15KW+1.5KW+4KW=20.5KW
Outer dimensions: 2600x1600x3500mm