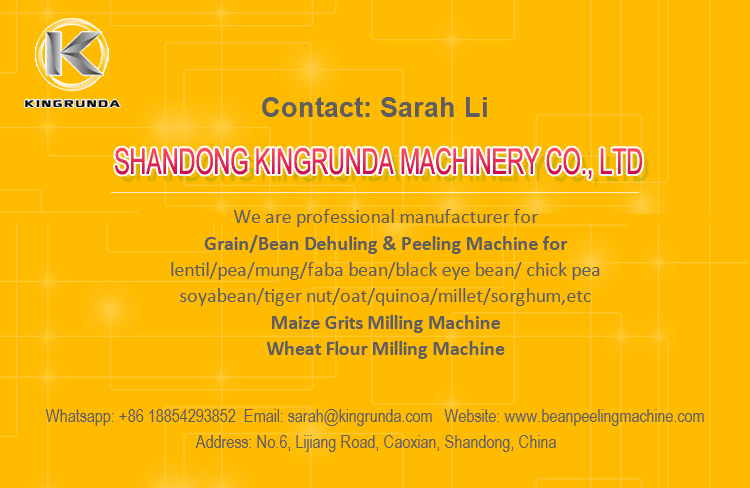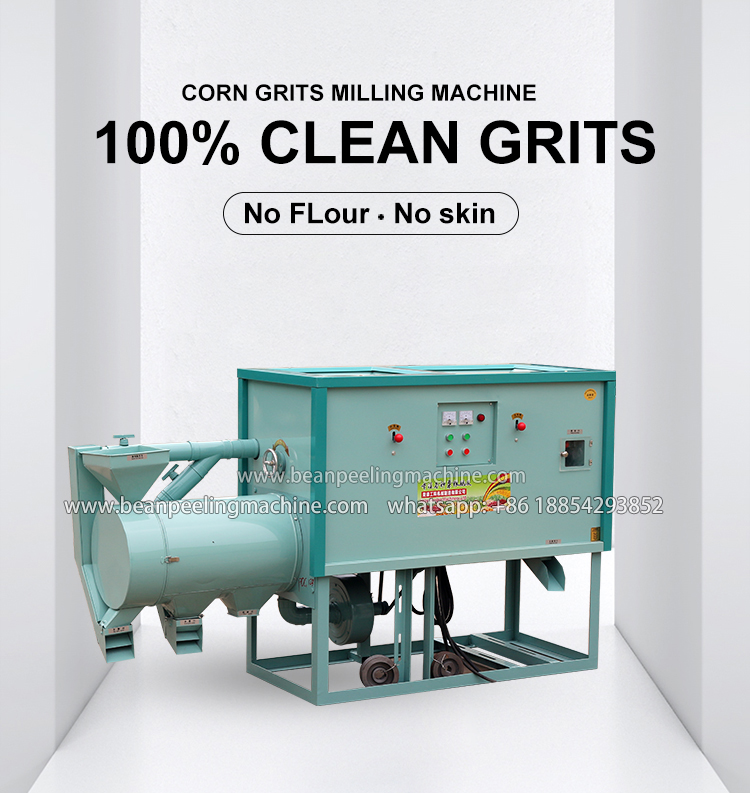 1. 6FT-PD1C Corn peeling and grits machine Introduction
6FT-PD1C is a top grade technology corn grits making machine. It is composed of four systems: peeling system, grinding system,
grading system and dust removal system. This machine breaks the convention. The peeling system and grinding system can work
independently, which saves electricity. also increases the service life of the machine. The machine is beautiful appearance 、
sturdy and durable, 、 easy to opearate and reliable performance。 After crushing and polshing, the finished grits are golden
in color and uniform in grain,The finished grits no skin、 no germ 、no black hilum、no flour,which can be sold directly in large
supermarket . The newly added stepless crushing system, four wind net dust removal system and secondary reserve dust removal
system can make 22 kinds of corn grits.
If you run a grain processing workshop. Then this corn grits making machine can greatly improve work efficiency. When you buy corn peeling and grits machine in Nigeria, the residents nearby will go to your place to process grain. Double your profits.
2. Corn grits making machine Work process
Peeling: :remove outer skin, take out root and black hilum, to get best nutrient part out of corn seed for further processing.
Grinding: grind peeled kernel into grits.
Grading: Grad grits into different mesh size.
Through the linkage of these three parts, corn peeling and grits machine achieves the ideal effect of peeling and sanding. If you make the food more nutritious and taste better, you will also gain a great advantage in the competition of the same industry.
The Nigerian market highly recognizes the corn peeling and grits machine. This is closely related to everyone's life and will bring you endless benefits.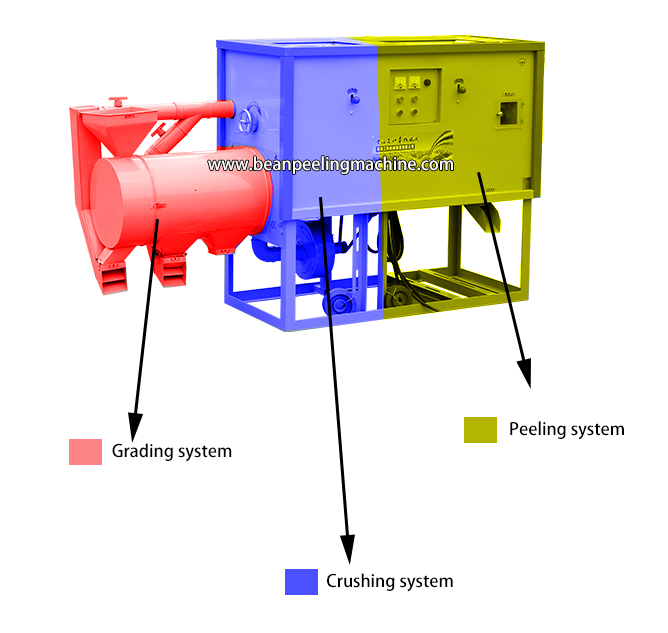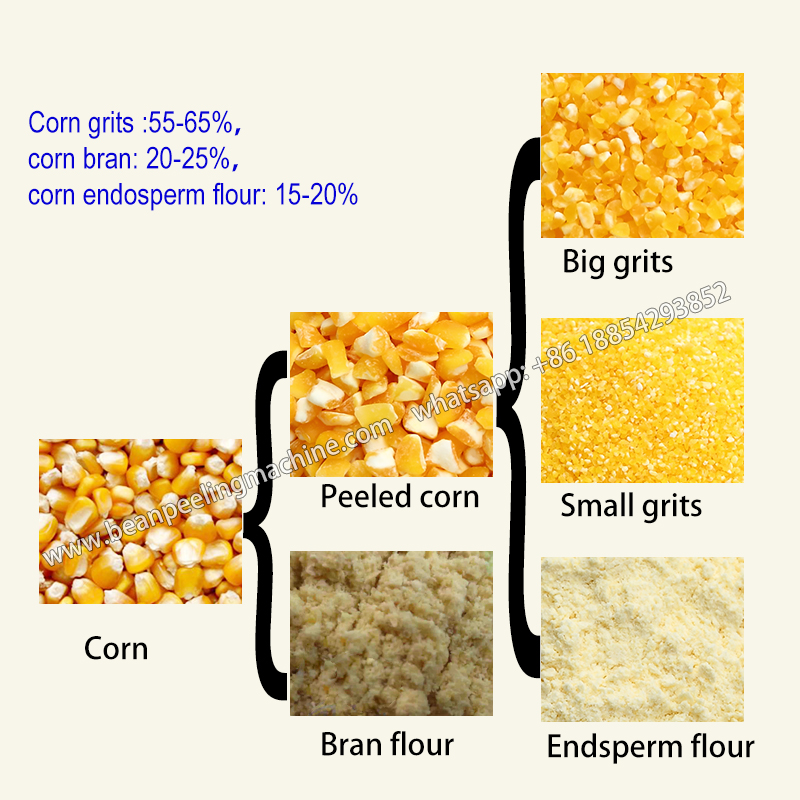 3. Corn peeling and grits machine Basic parameters
| | |
| --- | --- |
| Model | 6FT-PD1C |
| Name | Top Grade Combined Corn Grits Milling Machine |
| Brand | Kingrunda |
| Condition | New |
| Final product qty | 4 |
| Grits Qty | 2 |
| Production capacity | 500-550kg/hour |
| Motor power | 15kw |
| Peeling performance | Approx. 98% |
| Automation | Semi automatic |
| Usage | Wheat, rice, corn, soyabean, yellow peas, etc |
| Usage scope | Small sized food processing plant |
| Overall size | 1980x680x1310mm |
| Quality assurance | 1 year |
| Certification | CE, ISO9001, SGS |
| Net weight | 450kg |
4. Corn peeling and grits machine Structure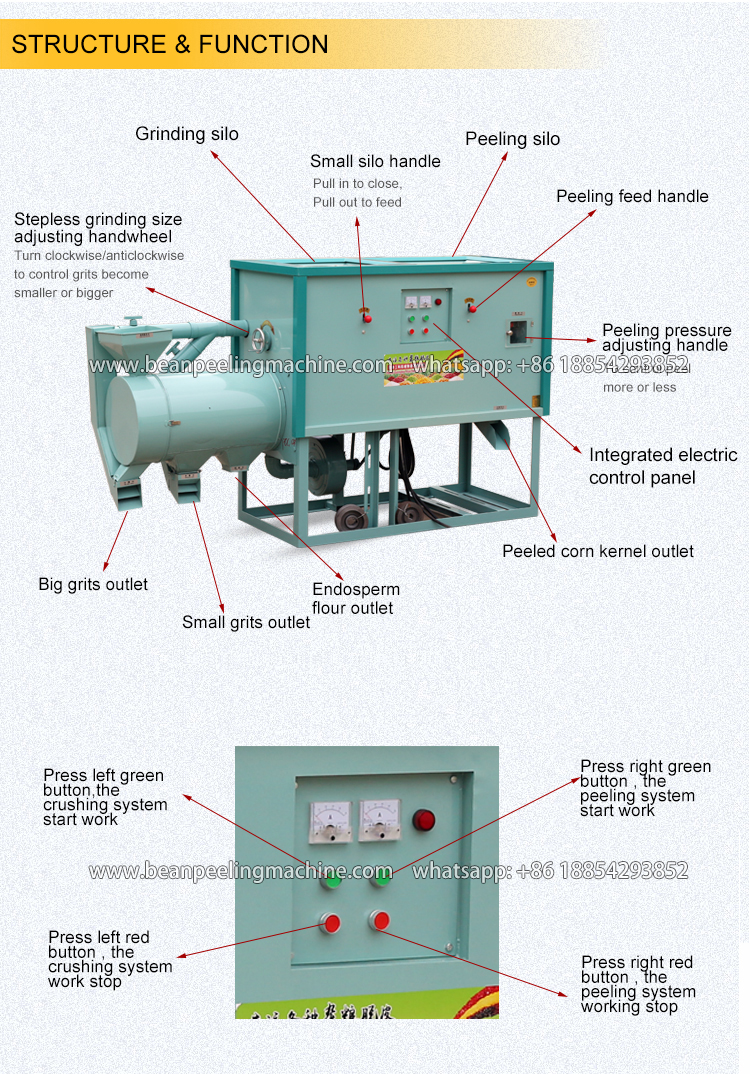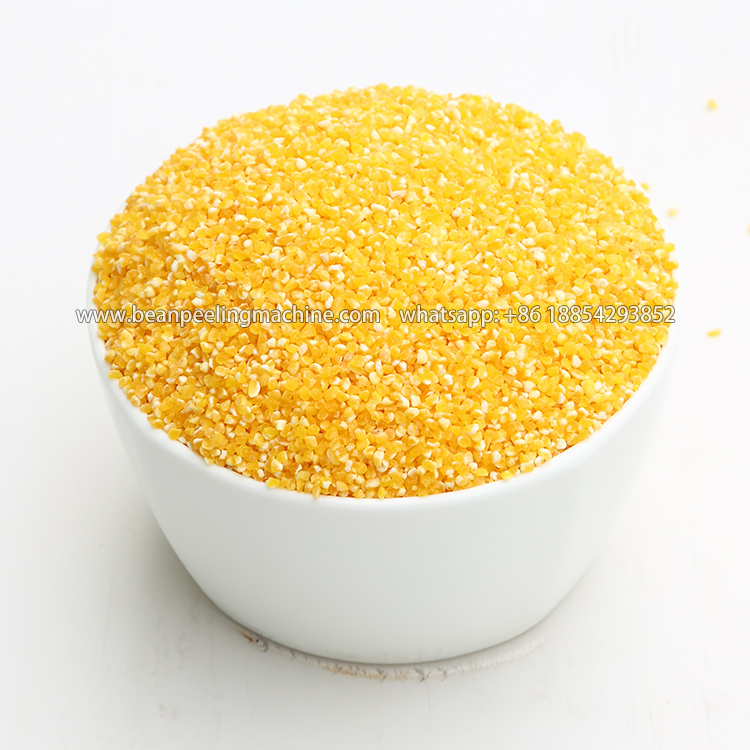 These are processed corn granules. Through the processing of corn peeling and grits machine, the corn granules are uniform, free of dander, and very clean. This also represents the good performance of this corn processing machine. We believe that no one will not like this device.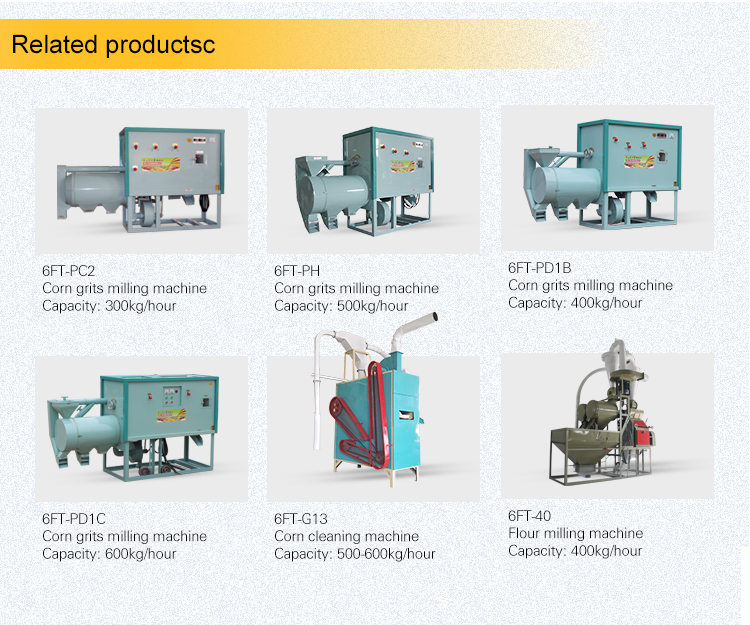 These are our other grain processing machinery. If you have a purchase plan for other grain processing machinery, you can contact us.
If you are a distributor or distributor of large grain processing machinery, as a professional corn milling machinery factory, we can provide a complete set of solutions. The picture below is our factory.