6FT-PD2 Commercial maize milling machine introduction
The price of this machine is USD4800
This commercial maize grits making machine is the first product of our company and can meet the market demand of large, medium and small grain processing in rural and urban areas. It can be used to peel corn, remove germ, remove root, remove black navel, crush, make grits, extract flour and classify finished products. It can process 20 types of maize grits. The finished product is golden in colour, uniform in grain, beautiful in appearance and pure in taste, and can enter large supermarkets and wholesale markets without any processing. The machine is flat, compact, beautiful, easy to operate, easy to maintain, robust and durable. It consists of 2 new peeling machines, a grits making machine, a drum grading sieve, two sets of suction peel air net, a set of peeling precision control system and other parts. The total power is 18.5kw. It can process about 600kg of corn and other grains per hour. It is the first choice for deep processing enterprises of mixed grains.
This commercial maize grits making machine ( which has two function, corn peeler and corn mill) is mainly applied to corn peeling, gritting and milling. After peeling, skin and bran are separated, raw materials being sent to the process of gritting, milling, then grading in the cylindrical sieve. In the end, the required grit and flour is finished.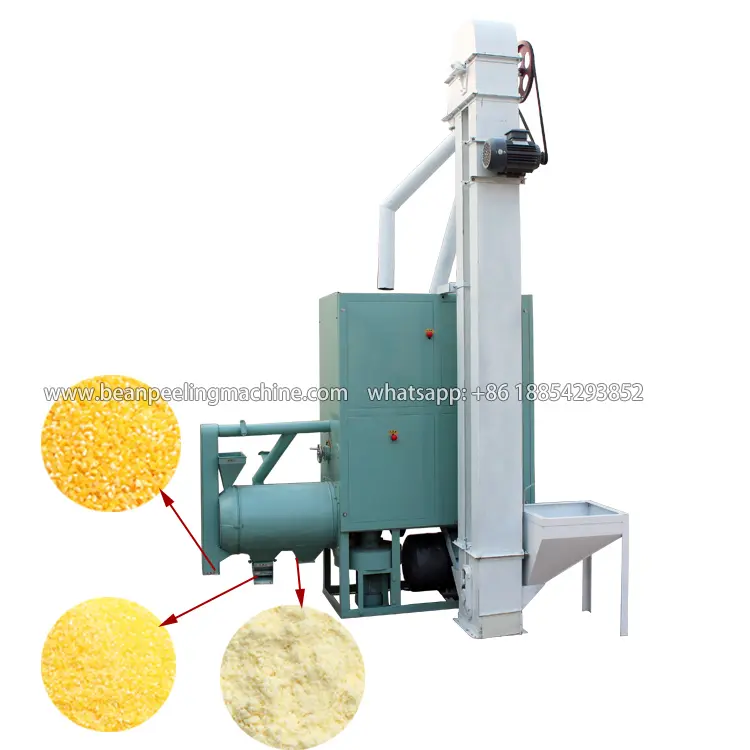 Working process of 6FT-PD2 Commercial Corn grits machine
Peeling: : remove outer skin, take out root and black hilum, to get best nutrient part out of corn seed for further processing.
Grinding: grind peeled kernel into grits.
Grading: Grad grits into different mesh size.
The advantages of this commercial equipment
1. Unique design of structure.Multi-functional usage of peeling, gritting, milling, energy saving.
2. Skin and bran, grits and flour separated automatically, time and labor saving, high efficiency, low cost.
3. End product grits without black spots and micro skin; bright color; clean product, uniform fineness, sweet taste.
4. Compact structure, smooth operation, safe and reliable.
5. Simple structure, convenient operation and maintenance, reliable performance
The Structure of Maize milling machine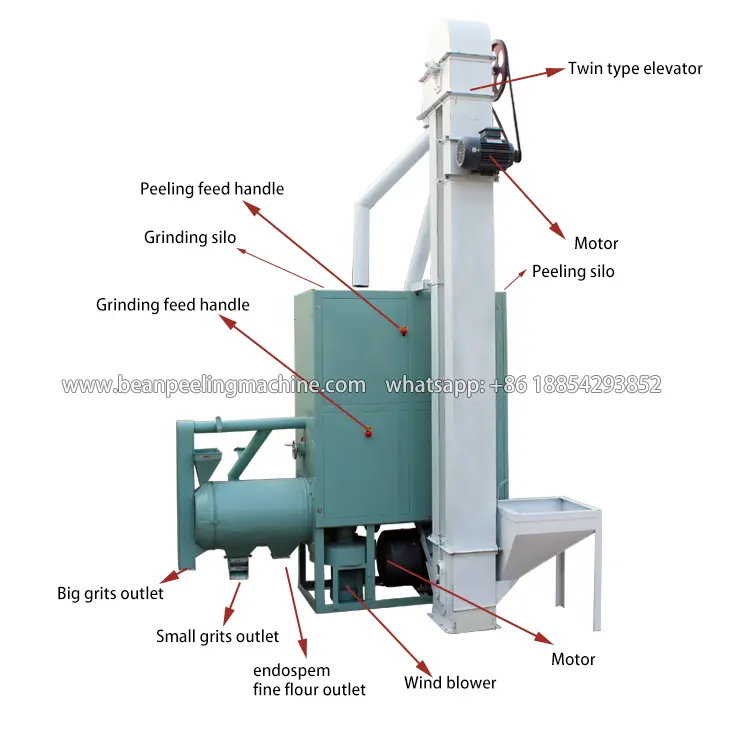 FInished product show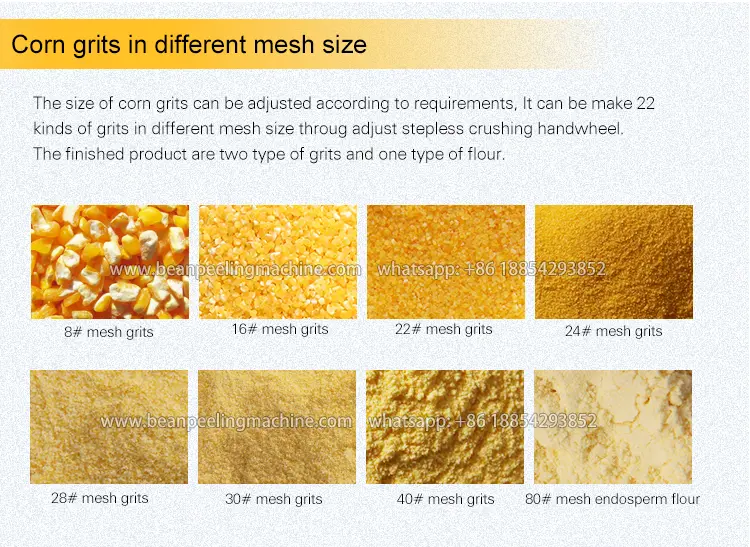 This machine contains an automatic loading system, thus reducing the manual burden.