We can suply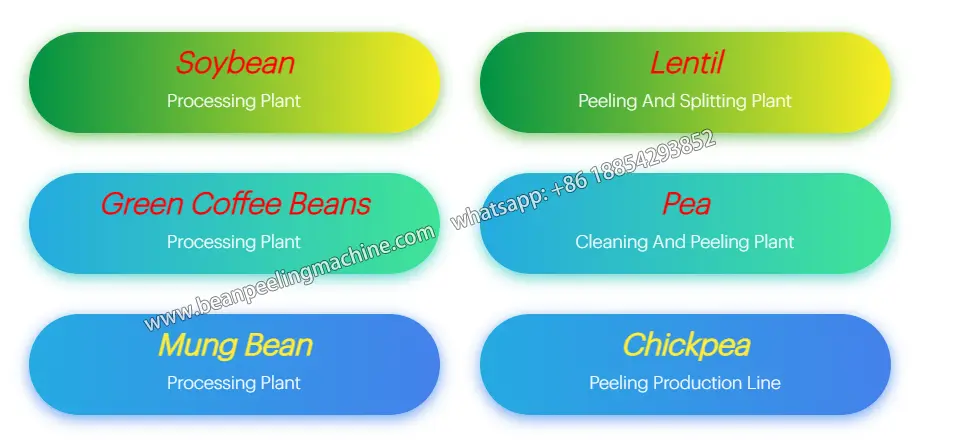 The video of lentil peeling and splitting machine
The introduction of lentil peeling and spliiting machine
 We developed complete lentil processing solution.Whether you're processing lentils for their seeds or want to mill nutritious flour - we have the one-stop-shop processing solutions to valorize your lentil product. Lentils can be complex to process but our integrated start-to-finish processing lines ensure high yield and productivity. We can also consult you in exploring value-adding processing possibilites for lentil ingredients.
Lentil processing comprises various steps including cleaning, peeling and splitting to deliver the whole seeds for direct sale to the consumers or for downstream processing.

The following overview shows machines which are used for the processing of lentils. Here, you can find more information about various Kingrunda machines.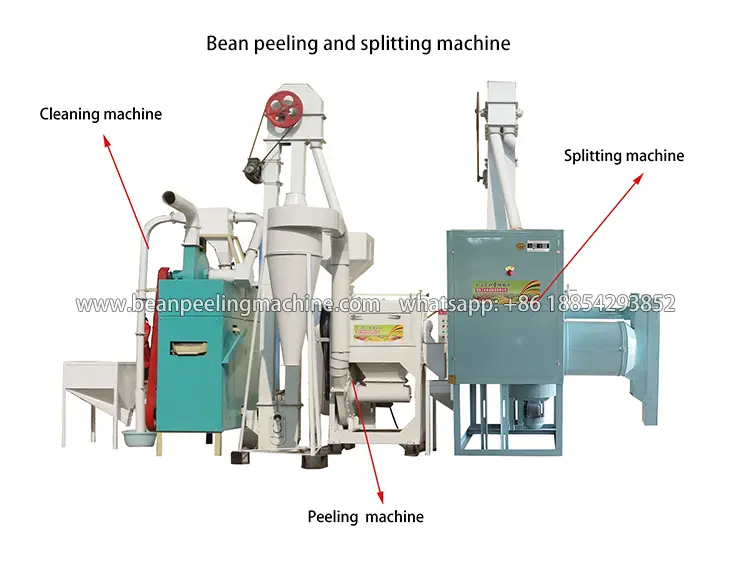 Processing step of lentil peeling and splitting machine
Raw lentil------Cleaning------Peeling-----Splitting

1. Introduction for lentil cleaning part 6FT-G13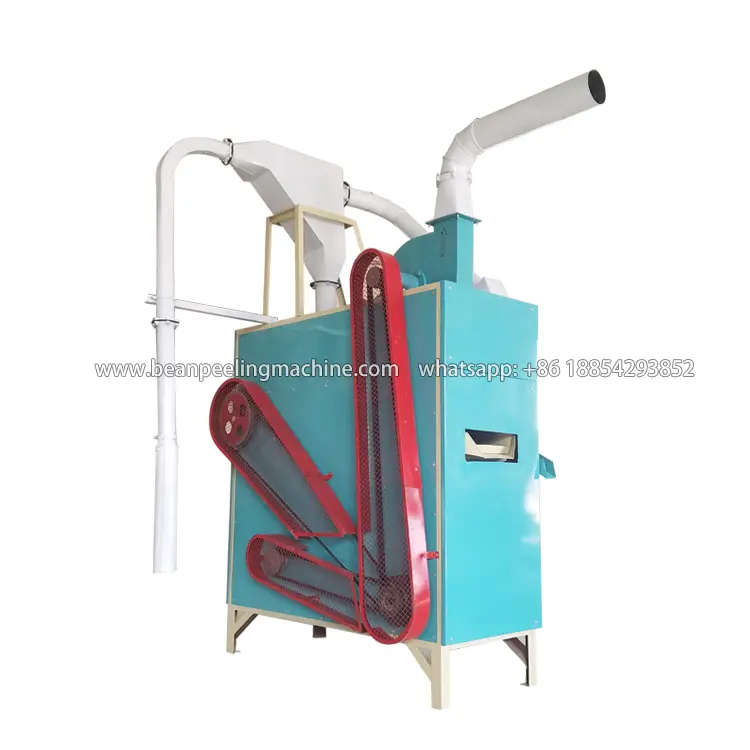 Clean the lentils before peeling them

1. Medium sized food grain cleaning machine.

2. Clean automatically, suck in material automatically

3. Remove or separate stone, iron, hull dust, corn cob even in corn seed size, other impurities.

4. High efficiency, low power.



2..Introduction for lentil peeling part 6FT-S18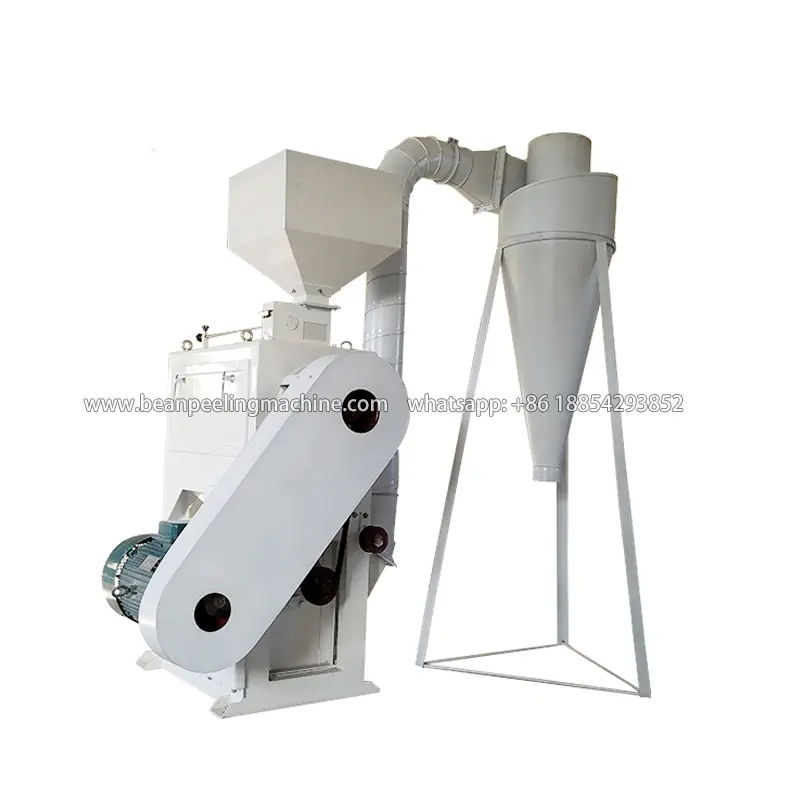 6FT-S18 lentil peeling machine is specially designed and developed for high grade market of cereal grains according to domestic and oversea market. It adopts our unique patent peeling machine, bran and bean kernel are separated completely. It has excellent working performance, and does have special requirement for workshop. It is in compact structure, fully automatic, small space occupying and energy saving and high efficient, easy to operate. Main machine parts are quenched, anti fatigue treatment, strong and reliable. It can keep working long time (for one month it can keep working nonstop.). Machine body is powder coated and made in thick steel plate, clean, hygiene, reliable.
It is so far the best beans peeling machine in China with lowest power consumption, smallest space occupying, highest level of automation, best output quality. It is applicable to food processing factories, hotel, restaurant, etc.
3. Introduction for lentil splitting machine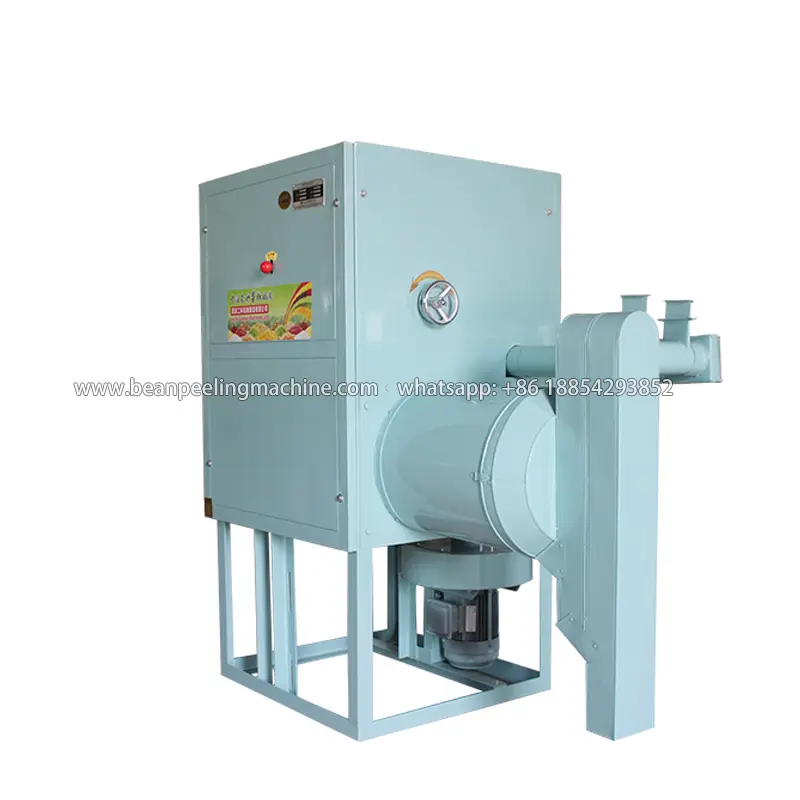 6FT-PB8 splitting machine is a small bean peeling machine. When peeling lentil, capacity is around 500kg/hour. After peeling, beans are no skin but in half size. This machine has been very popular among small factories for processing soya beans product such as Tofu, soya bean milk, snack food, etc. Feedback from customers, this technology can improve the final product taste and quality greatly, and help sell at better price to bring more economic profit.
Finished product for lentil peeling and splitting machine


The processed lentils are bright and can be sold directly to the market
Related product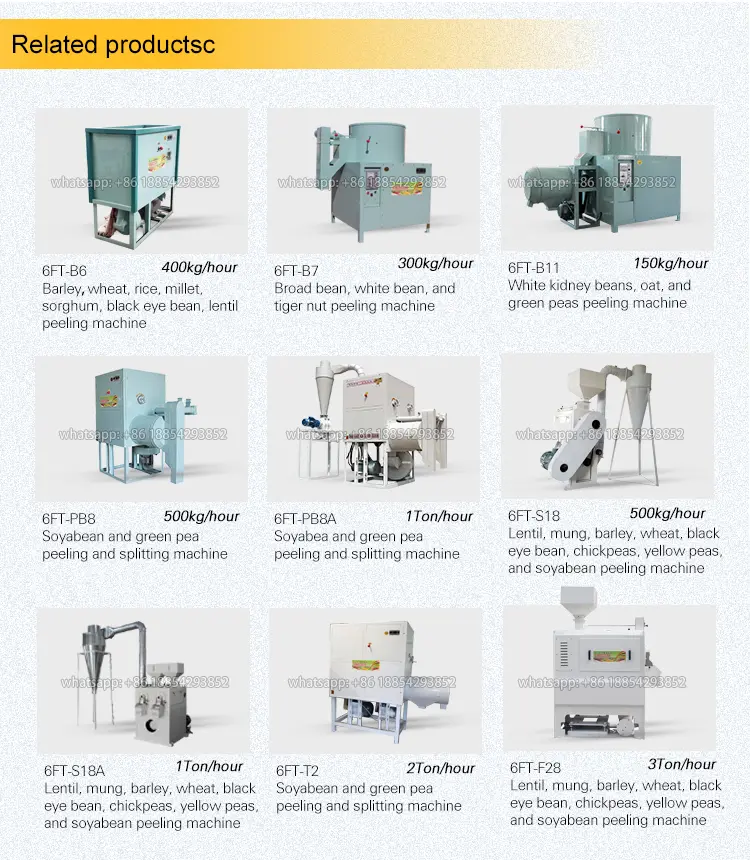 We've been specializing in peeling beans for over 20 years, and for many beans, the peeling technique is very mature. For example, lentils, soybeans, chickpeas, broad beans, oilsand beans, wheat, barley, rice, millet, black beans, black-eyed beans, corn and other peeling techniques are very mature.
Different production capacity, different models, can be customized according to customer needs