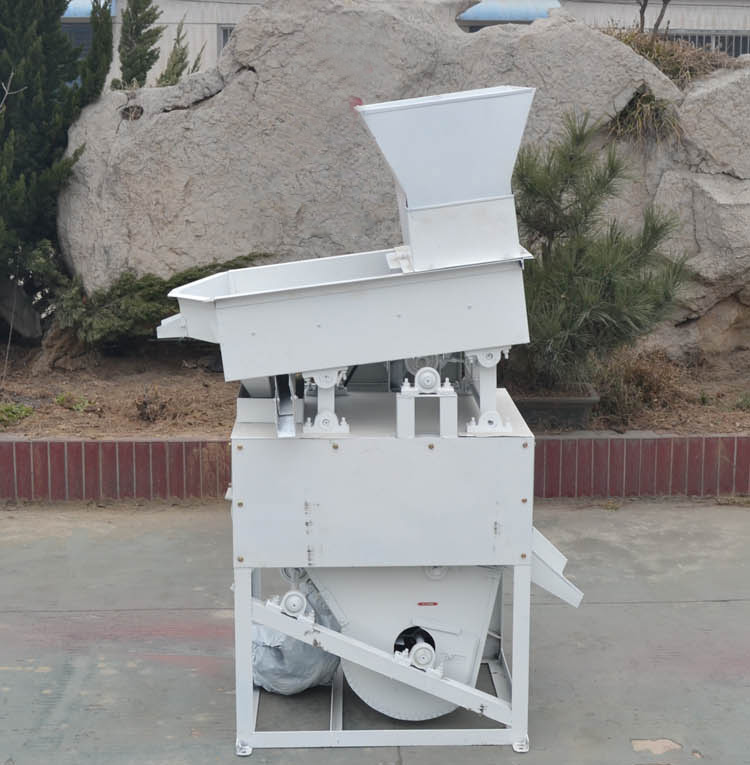 General description
SQ50A Combined de-stoner is mostly common use de-stoning cleaning equipment for capacity 20-60 ton/day rice/corn/millet/quinoa
milling plant. It is a smart design to combine vibrating cleaning and gravity de-stoning theory and technology into one machine.
Technical advantage
1. Multifunctional to clean various different grain, such as wheat, rice, corn, and beans.
2. Excellent cleaning performance to be 98%. Cleaning without breaking.
3. Compact strong structure, easy to operate, 0% failure rate, suitable for export. No risk for after-sale service.
4. No wear part, more than 10 years service life without changing any part.
5. Little power consuming, small space occupying
6. Excellent destoning and cleaning performance
Technical data
Production capacity: 500-800kg/hour
Motor power: 1.5kw
Packing size: 74X110X140cm